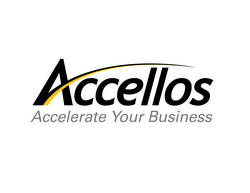 Ease of installation was a primary consideration
Colorado Springs, CO (Vocus) July 2, 2009
Accellos, a leading provider of supply chain execution software solutions, has released a comprehensive case study of Tippmann Pneumatics, a user of its automated data collection solution, Accellos One Collect.
Following is summarized version of the case study. The full article can be read in the attached document or at Accellos' blog, The Accelerator.
Summary
Tippmann Pneumatics was looking at closure in the mid-1980s in response to public outrage over the attempted assassination of President Ronald Reagan. The company manufactured collectible half-scale machine guns, and it stood to be regulated out of business. But spotting a trend, founder Dennis Tippmann, Sr. redirected the company towards an emerging new sport: paintball, where players barrage one another with paint-filled pellets launched from CO2 or compressed air guns called markers.
Located in Fort Wayne, Indiana, Tippmann Pneumatics became Tippmann Sports in 2004 when the Tippmann family sold the company's paintball business to a private investment group. Tippmann Sports reigns as the industry leader. It manufactures and markets a broad selection of marker models, modifications, accessories, paint grenades and even a line of apparel and gear.
The company occupies a 30,000 square foot manufacturing space that is supported by a 40,000 square foot warehouse. Today it deals directly with a network of 3,000 individual stores as well as with all of the major mass merchandisers - WalMart, K-Mart, Sports Authority and others.
The company's warehouse operations are basic, utilizing lift trucks to collect and deliver raw materials and products between the manufacturing floor, storage, and staging area. Since 1999, the company has used Microsoft Dynamics GP (initially Great Plains Software) as its enterprise resource planning solution, executing the flow of components and finished goods manually through the system's inventory management module.
In early 2007, the company implemented Accellos One Collect, allowing the company to turn on Microsoft Dynamics' bin allocation capability, automate the end-to-end inventory management process and eliminate virtually all of the paper-based receiving, inventory management and picking processes.
Tippmann normally manufactures from 1,500 to 2,000 markers per day, each of which has about 150 raw components that range from bolts and screws to injection-molded plastic parts. Only about five percent of the components are manufactured internally. On arrival at the dock the hundreds of parts typically were staged, counted and compared with the packing slip. The invoice would go to accounts payable and the shipment would be keyed in to the ERP software.
Microsoft Dynamics incorporates a comprehensive inventory management module, but it is entirely reliant on paper- and screen-based processes for receiving, inventory tracking and transfer and picking/shipping. As a result, inventory was tracked only to the warehouse level because the volume of transactions made manual bin-level control unrealistic.
Little could be done to correct the situation under the existing technology, and Spieth began looking for answers.
Spieth launched a search for a solution to automate the end-to-end material management processes, with three basic criteria:
1. Compatibility with Microsoft Dynamics GP: the ability to perform all of the transactions within the inventory and manufacturing modules
2. Warehouse inventory control using barcode scanners
3. License plating: the ability to group an entire skid under a single barcode identifier.
Spieth narrowed his findings to three possibilities, one of them the Accellos One Collect solution which he encountered at the Microsoft Convergence conference.
Accellos One Collect blends the sophistication of a warehouse management system with the simplicity of an automated data collection solution. It connects, collects and controls every aspect of Microsoft Dynamics GP receiving, order fulfillment and inventory control functions, gathering data at its origin and entering it in real time into the ERP system. Information is collected using RF handheld computers and is processed following the Microsoft Dynamics GP business rules.
"Ease of installation was a primary consideration," he says, "and Accellos One Collect was already integrated with the Dynamics GP database. There was no complex interface where you had to manage inventory in one system and have it interface back to Dynamics GP, with potential discrepancies between the two."
The Accellos One Collect solution utilizes Psion-Teklogix Workabout Pro hand computers to communicate with Microsoft Dynamics over an RF network. Data is gathered, exchanged and transmitted to and from the ERP software each time either raw material or finished goods are touched.
When materials arrive, warehouse personnel scan the purchase order numbers printed and bar-coded on the packing slips. Bin names within Microsoft Dynamics essentially provide a map of the warehouse, so when shipments are moved to storage, the material handler can use the scanning device to tell the software exactly where they have been placed, using a real bin name.
Replenishment of the "work in progress" inventory maintained by manufacturing, formerly a complicated visual process, is now automated. Where formerly warehouse personnel would scour the warehouse to locate requested parts, they now move from bin to bin as directed by their handheld computers.
As skids of finished goods are transferred, they are assigned a location under a single identifier for all units on the skid, raw material inventory is duly relieved and warehouse finished goods inventory is updated with the new, shippable product.
As sales orders arrive, they are pushed from Microsoft Dynamics to the warehouse floor. Accellos One Collect checks the serial numbers on the pick lines and directs the pickers to specific bin locations until the orders are filled. The product is staged at the shipping dock, the inventory reduction is recorded in Microsoft Dynamics, shipments are recorded against the sales orders, invoices are prepared, and the product is out the door.
Tippmann actually increased productivity with fewer personnel after implementing Accellos One Collect. In 2005, for example, the company shipped an average of 180 orders representing a total of 650 lines picked per day. This number peaked in 2006 at 217 orders and 806 lines per day. The efficiency increase relates directly to the newly automated procedures, Spieth says.
Under Accellos One Collect, Tippmann has reduced its inventory counts from twice to once per year and has seen shrinkage drop from $150,000 to under $10,000. In 2009, the company may eliminate inventory counts altogether, instead relying on the software's cycle counting capabilities.
"We are satisfied that we paid for our Accellos One Collect solution in one year or less," Spieth says. "We needed faster, more accurate inventory accounting and control, the ability to move multiple units as a single transaction, and more efficient support for our manufacturing operations.
"Accellos One Collect allowed us to get rid of paper forms and screen-based processes and take full advantage of the capabilities of our Microsoft Dynamics GP software. We're now 99 percent accurate, we can identify and solve problems quickly, and we can conduct transactions between manufacturing and the warehouse in real time."
About Accellos:
Accellos, headquartered in Colorado Springs, Colorado, is a global provider of logistics, warehouse, third party logistics, transportation and mobile fleet management software solutions. The company addresses the supply chain management and execution market with warehouse management systems for multiple environments, including transportation management software and in-field mobile resource management solutions. Accellos' powerful supply-chain execution solutions are easy to customize and implement, providing customers with more innovation for less investment. For more information, email info@accellos.com or visit http://www.accellos.com.
Media Contact:
Matthew Turner
VP Marketing, Accellos, Inc.
T: 719-433-7024
matthew.turner @ accellos.com
# # #