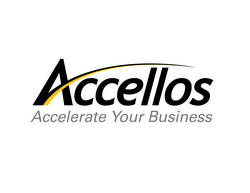 The Optimize product is proving itself to deliver a lot of value to our customers in a compressed timeframe
Colorado Springs, CO (Vocus) August 26, 2009
Accellos, a leading provider of supply chain execution software solutions, today announced Accellos One Optimize Version 1.2, the latest release of their load and route optimization solution designed for private and public fleets.
Optimize was designed to take orders from an existing order management, ERP, warehouse management system or transportation management system, apply specific business rules and constraints and then develop loads and routes that save a business anywhere from 10-20% on their shipping costs. It delivers rapid return on investment by reducing miles driven, meeting agreed-upon delivery time windows and service levels and maximizing utilization of the overall fleet assets.
The Version 1.2 release increases the overall functionality by adding new features, like:

Support for backhauls
Integrated Traffic Management
Integration with Microsoft Bing Maps for:
o Rich map visualization
o Geocoding
o Non-commercial routing

Additionally, the V1.2 release has added integration with Accellos One Warehouse and with the upcoming Accellos One Workspace.
"The Optimize product is proving itself to deliver a lot of value to our customers in a compressed timeframe," said Ross Elliott, Accellos' CTO. "The features we added in Version 1.2 offer additional value to our existing customers as well as making the product accessible to a broader audience."
About Accellos
Accellos, headquartered in Colorado Springs, Colorado, is a global provider of logistics, warehouse, third party logistics, transportation and mobile fleet management software solutions. The company addresses the supply chain management and execution market with warehouse management systems for multiple environments, including transportation management software and in-field mobile resource management solutions. Accellos' powerful supply-chain execution solutions are easy to customize and implement, providing customers with more innovation for less investment. For more information, email info(at)accellos.com or visit http://www.accellos.com.
Media Contact:
Matthew Turner
VP Marketing, Accellos, Inc.
719-433-7024
###