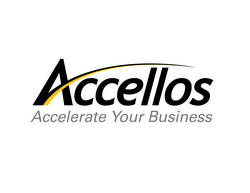 Especially in the difficult economy we find ourselves in, keeping track of the disposition of freight claims can have a significant financial effect on businesses with a healthy volume of daily shipments
Colorado Springs, Colo. (Vocus) April 15, 2009
Accellos, a leading provider of supply chain execution software solutions, today announced Accellos One Claims, an advanced system to track and manage freight claims built on the Microsoft CRM foundation.
"Especially in the difficult economy we find ourselves in, keeping track of the disposition of freight claims can have a significant financial effect on businesses with a healthy volume of daily shipments," said Ross Elliott, Accellos' CTO. "As we evaluated the business problem, it looked more and more like a CRM system would provide a great solution. We've built a really great claim system by leveraging the extensibility, dynamic workflow capability and underlying data design of Microsoft CRM."
Accellos One Claims provides tools that allow a transportation company, or any company that interacts with freight brokers or carriers, to capture all salient information about a claim, including rich media like pictures and videos, and assign it to a company-designed lifecycle and workflow. By evaluating the progress of the claim through its lifecycle, the user can cause specific events to take place, such as:

Conditionally determined emails to be sent
Reports and letters to be generated and sent
Escalations to be effected
Claims empowers the user to ensure that outstanding claims are brought to closure within the proper timelines and with the proper guidelines adhered to.
About Accellos
Accellos, headquartered in Colorado Springs, Colorado, is a global provider of logistics, warehouse, third-party logistics, transportation and mobile fleet management software solutions. The company addresses the supply chain management and execution market with warehouse management systems for multiple environments, including transportation management software and in-field mobile resource management solutions. Accellos' powerful supply chain execution solutions are easy to customize and implement, providing customers with more innovation for less investment. For more information, email info(at)accellos.com or visit http://www.accellos.com.
Media Contact:
Matthew Turner
VP Marketing, Accellos, Inc.
T: 719-433-7024
###