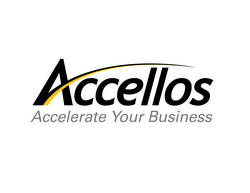 Our customers told us that they wanted real-time access to important metrics that would enable them to manage their businesses more effectively
Colorado Springs, Colorado (Vocus) April 29, 2009
Accellos , a leading provider of supply chain execution software solutions, today announced Accellos One Pulse, a supply chain intelligence solution aimed at increasing the availability and visibility of a business' key performance indicators.
"Our customers told us that they wanted real-time access to important metrics that would enable them to manage their businesses more effectively," said Ross Elliott, Accellos' CTO. "We designed Pulse to provide them with a prebuilt set of KPIs with the ability to extend and enhance the metrics to meet each customer's unique requirements."
The key performance indicators that are delivered with Pulse are derived from metrics prescribed by leading supply chain experts like the Warehouse Education and Research Center (WERC) and Council of Supply Chain Management Professionals (CSCMP).
Pulse utilizes the latest tools in Microsoft's Business Intelligence toolkit to deliver meaningful information to the right people at the right time. It empowers the user with:

Tactical intelligence - real-time views of key operational metrics
Operational intelligence - information needed to validate short-term success
Strategic intelligence - historical information used to plan and predict future success
Leveraging open Accellos integration technology, Pulse not only delivers information that spans the Accellos One family of supply chain products, but can also pull third-party information into a consolidated view of the customer's business. The initial release of Pulse will have available adapters for:
Accellos One Warehouse
Accellos One Collect for GP
Accellos One 3PL
Accellos One Transport: LTL Edition
Prophesy Dispatch
Open Database Connectivity
John Tighe III, Executive Vice President of Tighe Trucking, Inc., said, "The Accellos One Pulse product quickly and effectively delivers critical real-time KPI information to the decision makers within our organization helping us to continuously monitor and improve the performance of our business."
About Accellos
Accellos, headquartered in Colorado Springs, Colorado, is a global provider of logistics, warehouse, third-party logistics, transportation and mobile fleet management software solutions. The company addresses the supply chain management and execution market with warehouse management systems for multiple environments, including transportation management software and in-field mobile resource management solutions. Accellos' powerful supply chain execution solutions are easy to customize and implement, providing customers with more innovation for less investment. For more information, email info(at)accellos.com or visit http://www.accellos.com.
Media Contact:
Matthew Turner
VP Marketing, Accellos, Inc.
T: 719-433-7024
# # #