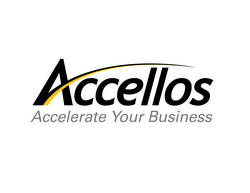 This product is the first in a series of solutions that we're bringing out to drive quick return on investment for our customers and partners
Colorado Springs, Colorado (Vocus) September 17, 2009
Accellos , a leading provider of supply chain execution software solutions, today announced Accellos One Slot, its exciting new advanced slotting solution for the design and optimization of warehouse operations.
Accellos One Slot is a suite of advanced tools that allow a distributor, manufacturer, retailer or 3PL to initially design a warehouse, including rack selection, and then dynamically slot and re-slot the warehouse over time to optimize warehouse operations. The net benefit of re-slotting can be found in many areas, but the traditional values would suggest a 15% decrease in travel distance, a 10% reduction in handling and an increase in cubic utilization by 25%.
The core modules of Accellos One Slot include Rack Selection, Dock Planner, Warehouse Layout, Slot Master and Benchmark, all of which provide strategic operational models for driving costs out of a warehouse. In dynamic markets, Accellos One Slot allows the user to create models in hours with dependable engineered results, rather than the typical weeks or months.
"This product is the first in a series of solutions that we're bringing out to drive quick return on investment for our customers and partners," said Ross Elliott, Accellos' CTO. "Regularly slotting a warehouse can have dramatic effect on its personnel and space utilization dynamics."
Accellos One Slot can be deployed as a standalone solution or as a fully integrated component of the broader Accellos One family of supply chain products.
About Accellos
Accellos, headquartered in Colorado Springs, Colorado, is a global provider of logistics, warehouse, third-party logistics, transportation and mobile fleet management software solutions. The company addresses the supply chain management and execution market with warehouse management systems for multiple environments, including transportation management software and in-field mobile resource management solutions. Accellos' powerful supply chain execution solutions are easy to customize and implement, providing customers with more innovation for less investment. For more information, email info(at)accellos(dot)com or visit http://www.accellos.com.
Media Contact:
Matthew Turner
VP Marketing, Accellos, Inc.
T: 719-433-7024
# # #