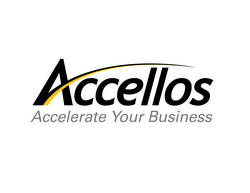 This solution provides you with a three dimensional, virtual tour of your warehouse layout
Colorado Springs, Colorado (Vocus) April 22, 2009
Accellos , a leading provider of supply chain execution software solutions, today announced Accellos One Visualize, a groundbreaking tool that visualizes a warehouse and its contents in 3D.
"This solution provides you with a three dimensional, virtual tour of your warehouse layout," said Steve Banker, Director Supply Chain Management for ARC Advisory Group. "By moving the cursor, you can 'walk the aisles' or get a bird's eye view of your facility. And if you double-click on a rack location, you can get information on the inventory stored there (e.g., source, SKUs, age of inventory, etc.). In summary, I love the look and feel of this innovative product, and I believe its intuitiveness and ease of use will increase a manager's productivity."
Visualize has been built using recent advances in Microsoft's DirectX - the core Windows® technology that drives high-speed multimedia and games on the PC. It blends the power of a gaming engine with a .NET user experience, allowing a warehouse manager to "visualize" nearly anything that he could query from the underlying warehouse management system.
"We've long said that our goal is to provide innovative technology that will drive increases in productivity and profitability for our customers," said Joel Kremke, Accellos' COO. "When our customers look at Visualize their imaginations run wild with how they can use it to drive efficiencies in their warehouses."
Visualize consists of a 3D modeling studio that allows the customer to "build" their warehouse facility and all of its physical contents in the 3D world and an "intelligence" viewer that visually represents the results of "asking questions" within the 3D warehouse. Some of the possible inquiries include:

Where do I have high velocity products in slots that should contain slow moving inventory?
Where is my consigned inventory by customer?
Show me the pick path that my warehouse employee is following on this order.
Where do I have aging inventory that needs to be disposed of?
How closely located are products that are dependent upon each?
About Accellos
Accellos, headquartered in Colorado Springs, Colorado, is a global provider of logistics, warehouse, third-party logistics, transportation and mobile fleet management software solutions. The company addresses the supply chain management and execution market with warehouse management systems for multiple environments, including transportation management software and in-field mobile resource management solutions. Accellos' powerful supply chain execution solutions are easy to customize and implement, providing customers with more innovation for less investment. For more information, email info(at)accellos(dot)com or visit http://www.accellos.com.
Media Contact:
Matthew Turner
VP Marketing, Accellos, Inc.
T: 719-433-7024
# # #