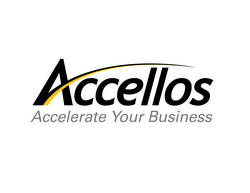 Prophesy was our primary target for strategic acquisition this year
Colorado Springs, Colo. (Vocus) September 30, 2008
Accellos Inc., a leading provider of logistics, warehouse, 3PL, transportation, and mobile resource management solutions today announced the acquisition of Prophesy Transportation Software, Inc., based in Bloomfield, Connecticut.
Prophesy is a leading provider of software solutions designed to manage the many aspects of a growing trucking operation for both public and private fleets with integrated, comprehensive and easy to use features. This acquisition further expands Accellos' capabilities as a leader in the trucking software market. Financial details of the acquisition were not disclosed.
Accellos will continue to market and support the Prophesy product line, which will eventually be a key component of Accellos One Transport, a series of solutions designed to assist the transportation carrier, broker and shipper in maximizing the effectiveness of their transportation planning, execution and reporting. Accellos One Transport is part of the Accellos One supply chain suite.
"Prophesy was our primary target for strategic acquisition this year," says Michael Cornell, Chief Executive Officer, Accellos, Inc. "Accellos has experienced a great deal of success in the transportation market and we knew it was time to broaden both our scale and product footprint. The acquisition of Prophesy is the latest realization of Accellos' strategy of adding innovative, customer-centric supply-chain solutions with strong brands and industry reputations to our growing organization. We believe that our continued investment in research, development and support for Prophesy's solutions as part of our current Accellos One Transport suite will further cement our reputation in delivering more innovation to our customers for less cost."
"We are excited to join the Accellos family", said Prophesy Vice President Bill Ashburn. "The expanded reach of our new company opens many doors for our customers, including broader product line, expanded customer service capabilities, and a seasoned management team who are firmly rooted in, and devoted to the transportation industry."
With the addition of Prophesy, Accellos now has over 160 dedicated employees and nearly 3,000 loyal supply chain customers. "We see an enormous opportunity with Prophesy," said Joel Kremke, Accellos Chief Operating Officer. "Prophesy has stood for quality, stability and affordability in the trucking software industry for over 20 years. Their solutions are a perfect match for Accellos One Transport since we both targeted different segments of the transportation market. Our combined customer base will now be able to take advantage of solutions from both companies in a single, easy to implement suite of solutions."
"Prophesy customers can expect improved service and further expansion of the Prophesy Series software," said Ashburn. "Accellos allows us to tap a much larger infrastructure, while continuing to draw on the talented team who built Prophesy into a one of the most recognized brands in transportation software. We are continuing to build upon what our team has always done best, premier solutions for the trucking and logistics industry. Our driving focus remains unchanged."
About Prophesy Transportation Software, Inc.
For more than 20 years the Prophesy name has represented quality, reliability and affordability for the trucking industry. Our products offer reliable control over daily trucking operations, yet are easy for growing trucking companies and other fleet operations to implement, integrate and afford. This approach allows our users to build upon their total solution as their needs grow. For more information on how your trucking company can explore, expect, and exceed with the Prophesy Total Solution for Trucking, please visit http://www.mile.com.
About Accellos, Inc.
Accellos is a global provider of logistics, warehouse, 3PL, transportation and mobile fleet management solutions. Accellos addresses the supply chain management and execution market with warehouse management systems for multiple environments; Microsoft Windows-based transportation management solutions; and in-field mobile resource management solutions. Accellos' powerful supply-chain execution solutions are easy to customize and implement, providing our customers with more innovation for less investment while producing significant savings and greater profitability. Through a culture of innovation, Accellos strikes the perfect balance of customer satisfaction, employee fulfillment and shareholder value, delivering greater profitability and rapid return on investment for our customers and accelerated logistics and warehousing services for the clients they serve. For more information about Accellos, email info @ accellos.com or visit http://www.accellos.com.
Media Contact:
Matthew Turner
VP Marketing
Accellos, Inc.
T: 719.433.7024
matthew.turner @ accellos.com
# # #