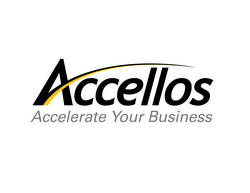 Version two of Accellos One Pulse is our most powerful supply chain intelligence offering yet.
Colorado Springs, CO (Vocus) June 25, 2010
Accellos, a leading provider of supply chain execution software solutions, today announced Accellos One Pulse Version 2.0, the latest iteration of their highly successful supply chain intelligence software.
The latest release brings a host of new features and enhancements to the product, including:

Native inclusion in the Accellos One Workspace
KPI resizing
KPI copy / import / export
New chart visualization formats available
Individual KPI refresh
Quick chart / grid view toggling
"Version two of Accellos One Pulse is our most powerful supply chain intelligence offering yet," said Ross Elliott, Accellos Chief Technology Officer. "Several additional interface features, enhancements to key performance indicator functionality and other asked for improvements will put more flexibility and control into the hands of logistics and transportation companies using this innovative supply chain intelligence solution."
Accellos One Pulse supply chain intelligence software enables 3PL's, distributors, retailers, manufacturers and transportation companies to get immediate insight into the key performance indicators that drive decisions in their business. The software provides access to real-time analytics displaying the present state of the business, historically relevant charts and graphs highlighting important trends, and time-sensitive reports and alerts pointing out key criteria to aid in the decision making process.
About Accellos
Accellos, headquartered in Colorado Springs, Colorado, is a global provider of logistics, warehouse, third-party logistics, transportation and mobile fleet management software solutions. The company addresses the supply chain management and execution market with warehouse management systems for multiple environments, including transportation management software and in-field mobile resource management solutions. Accellos' powerful supply chain execution solutions are easy to customize and implement, providing customers with more innovation for less investment. For more information, email info (at) accellos.com or visit http://www.accellos.com.
Media Contact:
Matthew Turner
VP Marketing, Accellos, Inc.
719-433-7024
###