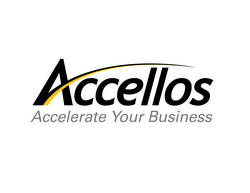 Our customers are striving to do more with less
Colorado Springs, CO (Vocus) September 24, 2009 –
Accellos, a leading provider of supply chain execution software solutions, today announced Accellos One Maintain, its new fleet and equipment maintenance system designed for warehouse operators, public and private fleets.
Accellos One Maintain has been developed to manage preventative maintenance, tire tracking, parts inventory, work orders and more for companies seeking to gain more control over their warehouse equipment, public or private fleets. It is a comprehensive solution that fulfills all the necessary DOT compliance regulations pertaining to truck fleet maintenance records and inspection reporting.
A recent Aberdeen Group study showed that service organizations that have successfully implemented preventative maintenance solutions have realized an 11% reduction in maintenance costs.
"Our customers are striving to do more with less," said Joel Kremke, Accellos' COO. "Accellos One Maintain offers a very competitively priced fleet and equipment maintenance solution that will help them increase utilization, improve regulatory compliance and, at the same time, minimize vehicle and equipment downtime."
Accellos One Maintain offers an extensive reporting system covering critical areas such as vehicles and equipment, maintenance, parts, personnel, fuel, billing, purchases and extensive daily logs.
"We've focused Accellos One Maintain on the mid-size warehouse operator, public or private fleet," said Ross Elliott, Accellos' CTO. "It is fully featured enough to handle sophisticated requirements, but not overkill for the company that needs help managing a fleet of 10 vehicles or a warehouse with a dozen pieces of material handling equipment."
About Accellos
Accellos, headquartered in Colorado Springs, Colorado, is a global provider of logistics, warehouse, third-party logistics, transportation and mobile fleet management software solutions. The company addresses the supply chain management and execution market with warehouse management systems for multiple environments, including transportation management software and in-field mobile resource management solutions. Accellos' powerful supply chain execution solutions are easy to customize and implement, providing customers with more innovation for less investment. For more information, email info (at) accellos (dot) com or visit http://www.accellos.com.
# # #