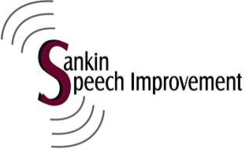 Clients understand that to maintain a competitive edge, they need to create a positive first impression as well as communicating their message in a way that is clearly understood by their audience.
New York, New York (PRWEB) May 02, 2013
Susan Sankin reports a clear upward trend in the number of clients seeking accent reduction coaching and training in the New York City, New York area. Ms. Sankin, a licensed Speech Pathologist/Dialect Coach, attributes part of the increased need for accent reduction to the growing number of foreign students graduating from professional schools who need to improve their speech skills in order to be successful in their chosen career.
In addition, in today's global competitive market place, companies are recruiting a diverse team of high caliber professionals. These individuals need to communicate effectively with colleagues within their organization as well as with the outside world. There is an increasing demand to give presentations in person and/or via phone, Skype or video conferencing. "Clients understand that to maintain a competitive edge, they need to create a positive first impression as well as communicating their message in a way that is clearly understood by their audience," reported Ms. Sankin.
Accent Reduction Training Growing With International Business Clientele
"Twenty years ago, when I first started working with clients who wanted to reduce their accents," said Ms. Sankin, "I was working primarily with actors, voice-over actors, and broadcasters who needed to reduce a foreign accent to be successful in their chosen field. Although I continue to work with these clients at Sankin Speech Improvement, the trend has changed. In the last year, 73% of my clients have been international business people, physicians, lawyers, clergy, health-care workers, and teachers. An increasing number of clients need speech improvement to keep their foreign accent patterns from interfering with their ability to succeed. Before seeking speech improvement, clients are often frustrated because although their knowledge may be considerable, their accent patterns may mask their ability to clearly and confidently communicate what they know."
Top Reasons For Accent Reduction Classes
Ms. Sankin has found that across the board, it is clear that non-native speakers are seeking accent reduction classes due to these very common reasons:

Others focus on how they are speaking rather than on what they are saying
Listeners are often unwilling to take the time to understand an accent pattern and automatically dismiss what the speaker is saying
Others feel that they are less capable, less knowledgeable and even less credible because of their accent pattern
They miss out on professional and personal opportunities because of their accent
Their accent has become a burden and a hindrance to their communication skills
They lack confidence, communicate less, and are therefore less effective in their career so that they are passed over for advancement
American Speakers Also Seeking Accent Reduction Classes
There is also a trend for American speakers to seek help learning the Standard American English accent, therefore reducing their regional accent, or to work on targeted aspects of their communications skills, particularly if they are in a position in which presentation or public speaking is required. Ms. Sankin reports, "Not many people are naturally gifted public speakers so those who need to master this skill benefit greatly from working with a Speech Pathologist/Dialect Coach who will teach the techniques that are essential to being an effective and confident speaker."
Positive Effects of Technology on Standard American English Accent Training
Technology has enabled global expansion and more accent reduction training options. Now, via Skype, clients throughout the world can take accent reduction classes with a trained coach who speaks Standard American English. Ms. Sankin finds that in today's challenging job market, having the ability to communicate effectively is essential in gaining the competitive edge. Her clients have found that speaking with clarity, precision, and confidence allows them to excel in their chosen career. People want to know how to learn the American accent easily through professional coaching and accent training methods with a licensed Speech Pathologist who specializes in this area.
For further information contact us online or call 917.733.3534. Ms. Sankin teaches accent reduction classes in New York City at her main office as well as remotely via Skype. Ms. Sankin, MS, CCC-SLP, is a New York State licensed Speech Pathologist with a master's degree from Columbia University.
Contact Information
Sankin Speech Improvement LLC
Susan Sankin
1120 Avenue of the Americas
(between 43rd and 44th St.)
Suite 4001
New York, N.Y. 10036
(917) 733-3534
susan(at)sankinspeechimprovement(dot)com
Learn More About This Company
http://www.sankinspeechimprovement.com/about-sankin-speech-improvement/