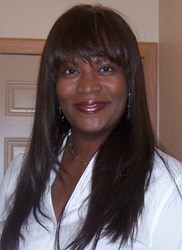 The client and I do a lot of role playing, giving him real life situations to help improve his English pronunciation. At this time, he has only taken 4 of his 12 sessions so far, and has reported that people at work have commented very positively
Chicago, IL (PRWEB) October 27, 2009
Using the Compton P-ESL program, the Chicago Institute of Accent Modification (IAM) is now offering accent reduction and English as a Second Language (ESL) workshops to help busy professionals overcome restrictive language barriers in the workplace and social settings.
According to IAM, many foreign nationals are fluent in English, but are routinely misunderstood at work because of their accents. These limitations in communication skills may also result in frustration and embarrassment in the dating scene.
While working in her office, Tracey Ingram, M.A., M.S., a certified accent coach-speech and hearing professional, and Director of the Institute of Accent Modification, was recently contacted by a professional originally from south Asia. The client was searching for accent reduction classes to improve his presentation skills at work, and to be more comfortable speaking to American women whom he was interested in dating. The client was frustrated at work because he had to repeat himself constantly to be understood
After speaking with him and determining his goals, it was also discovered that he had the most difficulty in spontaneous speaking situations, was speaking too softly, and stressing the wrong part of a sentence.
"The client and I do a lot of role playing, giving him real life situations to help improve his English pronunciation. At this time, he has only taken 4 of his 12 sessions so far, and has reported that people at work have commented very positively," according to Ingram. "Hopefully, with these small successes at the beginning, he has more confidence to carry-over these new techniques socially and with dating."
"Effective communication is more than talking; it involves gesturing, body language, and intonation. Intonation is well over 50 percent of the message in English," Ingram stated.
With the IAM's accent reduction and ESL workshops, every client begins with a personal speech analysis. This comprehensive analysis reveals how their pronunciation varies from standard American English, and identifies specific areas for concentration. The analysis also assists in determining whether a group or individual course is more appropriate, and how many sessions are required.
The Institute of Accent Modification offers 12 and 6 session workshops in a group or individual format, utilizing the Compton P-ESL program, and the remainder of the program is customized to fit the client's needs and objectives. For more intensive training, clients can sign up for one-on-one coaching.
There are advanced training sessions in the following categories: presentation skills, vocal improvement, grammar, idioms, and expressions, as well as helpful tips to improve the way you speak American English. For more details, go to http://www.globalaccentpro.com .
IAM's services can be delivered in person at their Chicago office, a client's corporate office in the Chicagoland area, and will soon be offered over the Internet utilizing video conferencing technology. Past comparisons of hundreds of students of 65 different languages utilizing the Compton P-ESL method, have shown that clients who attend all the appropriate sessions and practice diligently can expect at least 50 percent change in their accent. Past clients include executives from the Levi Strauss Corporation, Bechtel Corporation, and the Mayo Clinic.
To schedule a complimentary ESL or accent reduction consultation, visit The Institute of Accent Modification online at instituteofaccentmodification.com. Call (312) 635-0099 to RSVP for the open house held on November 2, from 11 a.m. to 1 p.m. at their corporate office, located at 125 S. Wacker Drive, Suite 300, Chicago, IL
###