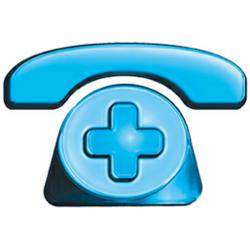 Stress and job strain are not typically injuries you would find listed on an accident at work claim form
(PRWEB UK) 28 September 2012
A research team at University College London has found a strong link between stresses and strains at work and an increased risk of heart attacks and deaths from heart disease. The study analysed 13 previously conducted studies and amalgamated the data to discover that the risk of heart issues is 23% higher in people who work in stressful environments.
The most detrimental form of stress was found amongst people who work in lower skilled workers where 'job strain' was highest due to excessive workloads and insufficient time to do their job. Freedom to make decisions in the workplace was also cited as a major cause of strain, which the researchers state is a specific type of stress suffered at work.
Workers who feared for the security of their job were also seen to have a higher risk of heart problems, but it was also pointed out that the way in which these workers deal with the strain of their job was a far more influential force than the stress of the job alone.
Lower skilled workers were more inclined to smoke and drink, and would often take less exercise than those in higher paid positions.
Accident claims company, the Accident Advice Helpline, commented on the research;
"We deal with many work injury compensation claims on behalf of the UK workforce. However, the vast majority of these are back injury claim cases or other claims relating to physical injury to the worker.
"Stress and job strain are not typically injuries you would find listed on an accident at work claim form, but this research goes to show that the mental health of the workforce should be taken as seriously as the physical health and safety. Employers have a responsibility to monitor the health of their workforce and should recognise if workers are being put under too much strain in their positions."
Workers who have suffered illness or injury as a result of their job can contact the Accident Advice Helpline for help filling in their accident at work claim form and establishing if they are able to claim compensation. The company operates at 24 hour advice line on 0800 180 4123.