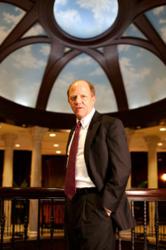 St. Louis, MO (PRWEB) December 17, 2012
The Onder Law Firm's St. Louis, Missouri truck accident lawyers have added information to its Missouri commercial truck accident-specific website detailing the different types of accidents most commonly involving commercial trucks in Missouri, the causes behind them and what legal rights Missourians have if they have been injured in a commercial truck accident. Almost every week in Missouri there are accidents involving commercial trucks and passenger vehicles, all too often resulting in serious injury or even death. Far too many of the truck accidents could have been prevented by better truck maintenance, updating safety features of components known to have defective design or better safety standards involving driver training and schedules.
The truck accident lawyers at The Onder Law Firm have experience with numerous types of accidents involving commercial trucks and trucking companies of all sizes, from interstate trucking companies to local delivery and landscaping companies. Regardless of truck size, the effects of a collision between a commercial truck and a passenger car or light truck are almost always devastating. All commercial trucks, regardless of type, weight more than a passenger car even when unloaded or not pulling a trailer, but the addition of a full load, sometimes even beyond the safe capacity of the truck or trailer, results in a vehicle that is incapable of stopping quickly and creates a crushing impact if a collision occurs. Information about these different types of accidents and the types of trucks involved, as well as how The Onder Law Firm handles these cases, many now be found on the firm's Missouri truck accident lawyer website.
The Missouri truck accident lawyers at The Onder Law Firm welcome inquiries from other law firms in regards to handling or working as co-counsel on Missouri truck accident lawsuits.
About The Onder Law Firm
Onder, Shelton, O'Leary & Peterson, LLC is a St. Louis based personal injury law firm handling serious injury and death claims across the country. Its mission is the pursuit of justice, no matter how complex the case or strenuous the effort. Onder, Shelton, O'Leary & Peterson have represented clients throughout the United States, and other firms throughout the nation often seek its experience and expertise on complex litigation. It is a recognized leader in products liability cases such as window blind cord strangulation and pharmaceutical litigation. The Onder Law Firm offers information pertaining to the Missouri truck accident lawyer services at http://www.truckaccidentlawyersmissouri.com/.