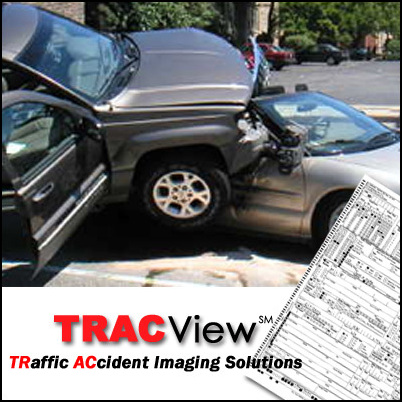 TRACView has significantly cut the time spent dealing with insurance agencies to a 10 minute a day scanning task compared to a full time job. In a time when regional data sharing is critical to law enforcement, the TRACView system has enabled us to accomplish our goals
Lansing, Mich. (PRWEB) August 2, 2006 –
TRACView's (http://www.tracview.com)] crash report system has been adopted by two new law enforcement agencies: the Onondaga County Sheriff's Office in upstate New York and the Johnson City Police Department in Tennessee. Both law enforcement agencies can now use the acclaimed car accident report management system, which has been praised by users in the enforcement, insurance and consumer communities for its ease of use, cost effectiveness and user friendliness.
TRACView's crash report system is free to qualified law enforcement agencies. Member agencies receive software that allows them to securely send the reports to TRACView for processing. Upon submission, reports are indexed by human eyes during data entry. All car accident reports are available for purchase by consumers and by insurance companies within 24 hrs of being sent to TRACView.
Not only is TRACView's crash report system free, but law enforcement agencies keep their current revenues from selling a car accident report. Insurance companies purchase reports at the law enforcement agency's price plus a small TRACView convenience fee. Departments receive a monthly reimbursement check for every car accident report purchased online through TRACView. Rather than individually requesting reports, issuing multiple checks, and then waiting for reports to be delivered by mail, insurance companies can now quickly purchase a car accident report online and receive a single consolidated bill at the end of the month for the reports they ordered.
Consumers enjoy the convenience offered by TRACView's crash report system. No longer do they have to spend an entire lunch hour finding a parking spot and waiting in an interminable line for a copy of a car accident report. And drivers whose mishaps occur far from home no longer have to travel long distances or complete the entire transaction by phone and mail.
Current users are happy to praise TRACView for their high-quality customer service and for producing a crash report system easy benefiting all end users.
"TRACView has significantly cut the time spent dealing with insurance agencies to a 10 minute a day scanning task compared to a full time job. In a time when regional data sharing is critical to law enforcement, the TRACView system has enabled us to accomplish our goals," said Chief Mark Alley, Lansing Police Department.
"With TRACView it is great to be able to obtain an accident report instantly. It also helps me provide our clients with superior customer service," Jackie Baron, GMAC Insurance.
See how TRACView's (http://www.tracview.com) crash report system can streamline car accident report handling for law enforcement agencies, insurance companies and for drivers.
Contact:
TRACView
866-394-0832
###