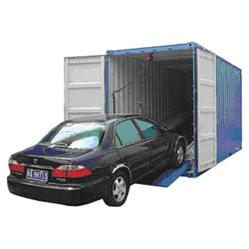 Los Angeles, CA (PRWEB) February 22, 2013
The premier, luxury, residential and commercial moving company in Los Angeles, Acclaimed Movers, has just unveiled a new set of tips to assist the public with car moving. Along with their comprehensive office and business moving services, Acclaimed offers car moving services that can transport vehicles safely and securely to any place in the world. They are experts in the field of vehicle transportation, and their list of tips is designed to make it easy for customers to find the perfect services for their vehicle. Here are the tips:
1. Always perform a personal, external inspection of the vehicle before it's moved. Car movers will inspect any vehicle before they move it, to protect themselves from getting saddled with damages they did not cause. That is the same reason why it's important for every customer to inspect their own vehicle before taking it to a car mover. By performing a personal inspection, customers protect themselves in the event that their vehicle is damaged during the transition, or if they're dealing with a dishonest car mover. Things to look for include paint chips, rock damage, cracks in windshields, cracks in tail lights, and obvious body damage.
2. Choose open-air shipping when maximum value is desired. Open-air shipping is the most common method for transporting a vehicle, and it involves automobiles being loaded onto the back of an open trailer. These trailers carry between one and a dozen vehicles, and make multiple stops along the journey. Because of the many stops, and the fact that vehicles are exposed to the elements during open-air shipping, it is cheaper than the alternative, which is closed-crate shipping.
3. Choose closed-crate shipping when maximum protection is desired. Closed crate shipping is the luxury method for transporting a vehicle, as it offers the most protection possible. With closed-crate shipping, vehicles are loaded into shipping containers, locked in by straps, and then moved. Because of the size of shipping crates, most often vehicles travel by themselves. Additionally, shipping crates protect the vehicle from all external elements. As a result of the vehicle travelling by itself, along with the additional protection provided, closed-crate shipping is the more expensive method for transporting a vehicle. In spite of the price difference, closed-crate shipping is the most sought after method.
Acclaimed Movers has proudly met or exceed California's moving needs for more than a decade. The company continues to evolve and grow, adding new services and options with every move. When it's time to move a vehicle into or out of California, it's time to get Acclaimed Movers. We'll get you moving.