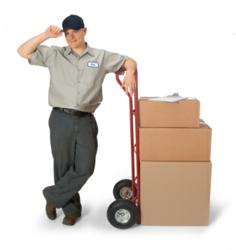 Los Angeles, CA (PRWEB) February 27, 2013
The nation's leader in luxury residential and commercial relocations, Acclaimed Movers, has just added new equipment and materials, which allow the company to provide fully comprehensive cross country moving services. With the addition of trucks with lift-gates, as well as, the addition of piano tilters and reinforced moving boxes, Acclaimed can now safely handle more items, and can better protect them. The move comes at a time when the company is handling more cross country moves than ever before. Acclaimed continues to evolve, and the improvement of their cross country moving services is intended to keep them in their position as the first choice for all long distance moving solutions. Acclaimed Movers is an "A" rated company with the Better Business Bureau.
After more than a decade of helping people move across town, across the country, and even across the world, Acclaimed Movers has the ability to handle any relocation. Homes, apartments, condos, offices, warehouses, retail facilities, restaurants, and more, they have moved it all. Their team of movers has a wealth of industry experience, and is required to go through regular training that ensures their moving skills are always sharp. The packing service Acclaimed offers is perfect for cross country moves, as it includes the use of packing techniques that reinforce boxes, as well as, hand-built moving crates for all flat-screen TVs, artwork, antiques, and other valuable or fragile items. All transportation is conducted by Acclaimed's own fleet of top-of-the-line trucks equipped with GPS, and all of their trucks meet California's strict regulations regarding commercial vehicles. When storage is necessary, Acclaimed maintains space for long-term and short-term storage in their state-of-the-art, climate-controlled facility.
Acclaimed Movers is a company that prides itself on providing premium quality moving services at an affordable rate. The company personalizes each move, in an effort to make a lifelong customer out of every person they help. With their improved cross country moving services, Acclaimed now covers all facets of the moving industry, providing luxury service with a smile every time. When it's time to make a cross country move, it's time to get a free, no-obligation quote from Acclaimed Movers. We'll get you moving.