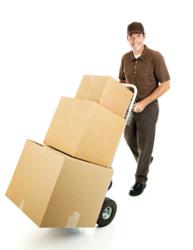 Los Angeles, CA (PRWEB) February 22, 2013
The go-to moving company for all luxury, residential and commercial relocations in Los Angeles, Acclaimed Movers, has just rolled out another exciting feature on its website, called "Find a Mover". The aptly titled feature helps customers connect quickly with local professionals in their area. Featuring hotspot areas in a drop-down menu, as well as, an interactive map, "Find a Mover" makes it ridiculously easy to find quality, local movers. The addition of the new feature is just a small part of ongoing improvements, which has seen the company completely overhaul its website. Now the Acclaimed Movers website features smoother navigation, easy-to-use features that include a moving quote generator, and pages of useful information. Acclaimed is an "A" rated company with the Better Business Bureau, and can help with all manner of relocations.
As a fully comprehensive, full-service, luxury moving company, Acclaimed Movers provides assistance from start to finish for every move. They have expert moving consultants and movers, who are dedicated to making each move an incredible experience. Homes, apartments, condos, warehouses, offices, retail facilities, restaurants, and more; Acclaimed has literally moved it all. They offer a packing service that includes the use of techniques which reinforce boxes, the proper disassembly and reassembly of furniture that requires it, and hand-built moving crates for all fragile and valuable items like flat-screen TVs, artwork, and antiques. All transportation is performed by top-of-the-line trucks from their massive fleet, each of which uses GPS for easy navigation and pin-point tracking of shipments. When storage is necessary, Acclaimed maintains space in their colossal, climate-controlled storage facility, which is available for short-term and long-term periods.
Acclaimed Movers provides top-quality services at economical rates, and they've earned a reputation for reliability, efficiency, and affordability. The company continues to improve at every turn, and the addition of a "Find a Mover" feature only increases the accessibility of their website and services. When it's time to move a home or office in California, it's time to contact Acclaimed Movers.