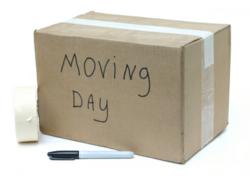 Los Angeles, CA (PRWEB) February 23, 2013
The local leader for all luxury, residential and commercial relocations, Acclaimed Movers, has just unleashed its redesigned moving blog that features tons of exciting new moving related content. The blog focuses on creating informed consumers by providing tips, tricks, hints, and helpful guides, which simplify the moving process. In addition to adding more new and useful content, Acclaimed has increased the accessibility of the blog by improving the overall layout of the site. The improvements to the blog are another step in the process of revamping the Acclaimed website and brand, as the company works to remain the first choice for moving solutions in California. Acclaimed is an "A" rated company with the Better Business Bureau.
A fully comprehensive, full-service, luxury moving company, Acclaimed Movers performs all types of relocations. Homes, apartments, condominiums, offices, warehouses, restaurants, retail facilities, you name it and they have moved it. They have assembled a team of the nation's finest movers, and supplied those movers with cutting-edge equipment and materials. The packing service Acclaimed offers is perfect for the transportation of large and small items, and includes hand-built moving crates for flat-screen TVs, artwork, antiques, and other valuable or delicate items. All transportation is conducted by Acclaimed's massive fleet of top-of-the-line trucks equipped with GPS, and every truck meets California's strict regulations regarding commercial vehicles. When storage is necessary, Acclaimed maintains space in a massive, state-of-the-art, climate-controlled storage facility, which is available for short-term and long-term storage.
Acclaimed Movers is committed to providing a personalized, luxury moving experience with every relocation they perform. The company continues to impress, and has become synonymous with reliability, affordability, and efficiency in the moving industry. Their updated blog is another useful tool they've provided for customers, and it can answer many moving related questions. When it's time to move a home or business, it's time to get a free, no-obligation quote from Acclaimed Movers. We'll get you moving.