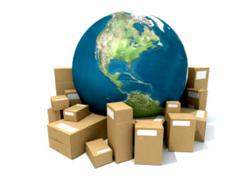 Los Angeles, CA (PRWEB) November 21, 2012
Acclaimed Movers and Storage, Los Angeles' leading, luxury moving company, has just added an advanced global positioning system to every truck in its massive fleet. With the new GPS, the drivers will be able to map out alternate routes on the fly to circumvent traffic and other issues, and will never get lost no matter where they are. Moving from state to state with Acclaimed has never been more efficient or effective. The addition of a GPS in every truck is just part of the continued improvement and expansion of Acclaimed's fleet, as they work to provide Los Angeles with the most comprehensive and affordable moving services. Acclaimed is committed to maintaining its position as the go-to moving company in Los Angeles.
For years, Acclaimed has performed commercial and residential relocations throughout Los Angeles, around the United States, and even across the world. Homes, apartments, condos, warehouses, retail facilities, offices, they move all types of places. As a full-service, luxury moving company, they handle every step in the relocation process, including assisting with planning and packing. Their packing service ensures the safe protection of belongings, and strengthens boxes, allowing them to withstand greater external pressure throughout the move. Each of their relocation specialists has received extensive training in how to properly wrap, pack, and move any item; including, but not limited to; artwork, pianos, pool tables, office furniture, conference tables, network servers, and even automobiles. Moreover, they maintain a fleet of top-of-the-line trucks, now featuring GPS, and use only the industry's strongest and safest packing materials. When storage is necessary, Acclaimed has space available in their enormous, climate-controlled, secure, storage facility; featuring 24 hour surveillance and a temperature control system that protects belongings from bugs, mold, and rust.
Acclaimed Movers and Storage, with their unparalleled service and skills, is making moving from state to state an effortless and enjoyable experience for anyone. The company goal is simple, to define professionalism and reliability in the moving industry. Acclaimed continues to evolve in their efforts to cater to the growing demands of the Los Angeles moving market, consistently making the company better. When moving a home or office into, or out of, Los Angeles, be sure to visit http://www.Acclaimedmovers.com, or call (888) 668-3703 for a free, no-obligation quote.