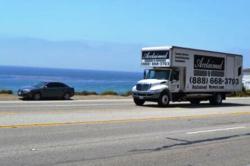 The moving industry by its nature stimulates economic commerce, even during recession times
Pacific Palisades, CA (PRWEB) November 06, 2012
The economy has seen a recent upswing, and the Pacific Palisades' business sector in the past year has shaped itself to nurture this frail sign of growth. Investors and the commercial real estate market have been showing a notable increase in confidence to small business owners, evident in the opening of new restaurants such as Il Piccolo Ritrovo, the new pizzeria opening on Sunset and Via De La Paz. Acclaimed Pacific Palisades Moving, a locally based full service moving company, is expanding their fleet and equipment in an effort to better serve local businesses in hopes of further stimulating the business sector of the local economy.
The moving industry by its nature stimulates economic commerce, even during recession times. Moving companies operate on a low overhead, provide an opportunity for the public to move to where jobs can be found, and all the while generate commerce between cities and states. Acclaimed Pacific Palisades Movers management models the company's modus operandi based on the changing patterns in the economy, national migration, and demands of the market. The management at Acclaimed hopes that by offering the best services available to the demanding market Acclaimed can participate in encouraging growth and confidence in businesses and cautious residents interested in trying new opportunities. Acclaimed has recently acquired four new 53-foot industry standard moving trucks as well as a new collection of moving straps and mats.
With the new expansion of the Acclaimed fleet, Acclaimed now offers full service moving services to a wider range of businesses and residences. With the acquisition of the trucks Acclaimed has already begun undertaking hospitals, airports, and restaurants, and hope to continue expanding to new territories. Acclaimed's effort to cater to the every demand of a changing market has kept the company above water during recession times and is elemental in Acclaimed Moving and Storage's continual expansion.