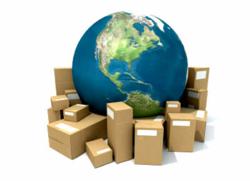 Los Angeles, CA (PRWEB) November 07, 2012
Acclaimed Moving and Storage has launched a new website to offer their expert moving and storage solutions for free, on a global scale. The website has an ever-expanding blog filled with detailed information on how to prepare for moves on any scale that includes thorough insight and links on world moving services. There are also plans announced for a series of helpful videos to be hosted on Acclaimed's new website. The new website is an attempt by Acclaimed to provide their expert insight to the public on an international level in hopes of further promoting their luxury local, long distance, and world moving services.
An exciting new feature on the Acclaimed website (http://www.acclaimedmovers.com) is their moving blog, a blog curated by their expert staff. The Acclaimed staff have been committed to the company for years and are working together to culminate the most comprehensive insight on planning moves and the moving industry. The blog already has articles that provide guidance on comparing price quotes, writing a comprehensive checklist for moving a business, and even how to plan an international move including full links to resources from the U.S. Department of Consulate Affairs and other useful websites. The expertise offered by the Acclaimed blog has been cultivated through the years of experience from the Acclaimed staff. Filming has also begun for a series of instructional videos that are to be hosted on the website that will offer even more in-depth insight on moving and storage solutions. There is already a video on the new website introducing Acclaimed's services. The new Acclaimed website represents a progress in advertising; few companies have invested so much money into offering free services to the public over the internet, particularly in niche markets.
Acclaimed service provides full service packing and moving on a local, long distance, and global scale. They also offer specialty services like vehicle transport services and piano moving. The Acclaimed practice has been to constantly shape itself to meet the needs of a constantly changing market, and the new website is another of these initiatives that has helped Acclaimed expand even in the face of the economic recession.