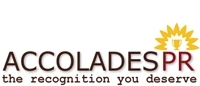 Texas Divorce Bootcamp is a unique seminar series aimed at supporting Texas men that are going through a troubling time both emotionally and financially
Austin, Texas (Vocus) February 13, 2009
Accolades PR , a results-oriented communications firm committed to progressive strategies in public relations and marketing, announced today that it has been named to represent Texas Divorce Bootcamp, an educational seminar series for men going through divorce.
Texas Divorce Bootcamp Seminars, presented by Alfred N. Kay, was created to fill the demand for neutral, unbiased educational information about the realities of divorce proceedings - from basic terminology to approaches for successfully handling the psychological, legal and economic impact divorce carries in its wake.
Accolades Public Relations will build state-wide awareness for the seminar series through the creation of a search engine optimized Website, as well as a targeted communications campaign utilizing optimized press releases, traditional media and marketing efforts. The PR firm will also will consult with the organization in the development of a social media campaign for connecting Texas Divorce Bootcamp with its client groups.
"Texas Divorce Bootcamp is a unique seminar series aimed at supporting Texas men that are going through a troubling time both emotionally and financially," states Cynthia Baker, President & Founder of Accolades PR. "We are pleased to assist clients like Alfred Kay in the branding, messaging and promotion of their service."
About Accolades Public Relations
Austin-based Accolades PR is a results-oriented communications firm committed to progressive strategies for public relations and marketing communications. The agency focuses on building and protecting its clients' most valuable asset - their brand. With expertise in media relations, corporate communications, product launches and special events, the firm's capabilities encompass a variety of practice areas. As a team, Accolades PR delivers more than 45 years of experience in building media relationships and developing effective marketing campaigns. Accolades PR's mission is to set the standard in what carefully executed public relations and communications strategies can do for sales, lead generation and the bottom line of ROI.
More information on the firm and its unique service offerings is available at http://www.AccoladesPR.com.
Media Contact
Beth Ranson
Accolades Public Relations
cell (305-587-0266)
# # #