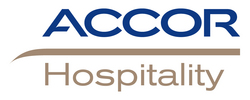 There has never been a better time to enjoy the Asian festive season at quality hotels and resorts in popular destinations including Indonesia, Malaysia, Malaysia, Singapore, Thailand, Australia and Hong Kong with exclusive savings from CIMB and Accor.
Jakarta, Indonesia (PRWEB) November 30, 2009
Accor and one of Indonesia's top banks, CIMB Niaga, have launched a great deal for CIMB card holders in Indonesia, Malaysia and Singapore, with a program titled - The Lucky Holiday.
This benefit program for CIMB Niaga card holders will meet demand for customers seeking deals for leisure and business travel. The program provides card holders a selection of The Accor's well known hotels in Malaysia, Indonesia and Singapore and selected destinations in China, Thailand and Australia. The card holders benefit from the best available public rate and further reduced by 33%.
Graham Wilson, Vice President Marketing Asia Pacific said "Accor is delighted to be partnering with CIMB, and offering their card holders preferential access to Accor hotels throughout the region. This terrific offer will introduce new customers to the Accor network and brands and provide customers with the opportunity to stay for 3 nights for the price of 2."
Bambang Karsono Adi, CIMB Niaga's Card Business Development Group Head, said: "This program is a start for our future regional privilege program. Soon all CIMB Bank cardholders in Malaysia and Singapore region can benefit our privileges and vice versa."
For more information or reservations visit The "http://www.accorhotels-asia.com/partners/cimb/default.aspx"
About Accor
Accor, a major global group and the European leader in hotels, as well as the global leader in services to corporate clients and public institutions, operates in nearly 100 countries with 150,000 employees. It offers to its clients over 40 years of expertise in two core businesses:

Hotels, with the Sofitel, Pullman, MGallery, Novotel, Mercure, Suitehotel, Ibis, all seasons, Etap Hotel, Formule 1 and Motel 6 brands, representing 4,000 hotels and nearly 500,000 rooms in 90 countries, as well as strategically related activities, such as Lenôtre;
Services, with 30 million people in 40 countries benefiting from Accor Services products in employee and public benefits, rewards and loyalty, and expense management.
About CIMB Group
CIMB Group is Malaysia's second largest financial service provider and one of the leading banking business groups in South-East Asia. From its head office in Kuala Lumpur, the Group runs regional offices in Singapore, Indonesia and Thailand. CIMB Group is a subsidiary of Bumiputra-Commerce Holdings Bhd, and is listed on the Bursa Malaysia with a market capitalisation of approximately US$ 9.3 billion as at 30 June 2009. It has now a total of over 36,000 employees located in 11 countries around the globe.
###