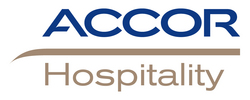 www.accorhotels.com/hotel-cms/gb/hotel-deals/pays_183.shtml
Jakarta (PRWEB) September 1, 2009
Accor, the largest international operator of hotels in Bali and Lombok, today announces discounted and all-inclusive rates at participating Bali and Lombok hotels. The offer includes breakfast, internet access and return airport transfers and is available at Novotel, Mercure and all seasons hotels in Bali and Lombok.
Bali and Lombok are the perfect destinations for those looking to escape, explore and unwind. With picturesque, sandy beaches, tropical weather, great water sports and renowned nightlife, there is something for everyone at this popular holiday destination.
With world-class hotel accommodation on the island available from just US$64 per night, pack your tropical holiday clothes and head to Bali.
The Bali and Lombok Destination Promotion is available at six Accor Hotels;

Novotel Bali Benoa (from US$76 a night), a hotel located on the beautiful Tanjung Benoa peninsula of Bali, ideal for a relaxed break or quiet family holiday.
Novotel Bali Nusa Dua (from US$88 a night), the hotel is located in a gated community and features a spa and golf facilities, well suited to those seeking rest and relaxation.
Novotel Lombok (from US$69), a hotel exquisitely secluded on the exotic southern shores of Lombok, enjoying stunning white sandy beach and a beautiful crystal lagoon.
Mercure Bali Sanur (from US$68), a hotel for those seeking relaxation in one of its 189 deluxe rooms, each of which features a private terrace or balcony.
Mercure Kuta Bali (from US$98), is a hotel for those seeking a lively stay with easy access to the beach and shopping areas and local bustling night life and entertainment.
all seasons Bali Legian (from US$64), a great deal for a hotel in the popular and bustling area of Legian, within easy walking distance of markets, shops, restaurants and beaches.
The Accor Bali and Lombok Destination Promotion is available for guests staying a minimum of three nights. The prices include free breakfast, internet access and return airport transfers. This promotion starts on 1st of September 2009 and is available for stays between 1st October and 22nd December 2009.
To take advantage of the discounted rates from participating Accor hotels in Bali and Lombok, please visit "http://www.accorhotels.com/hotel-cms/gb/hotel-deals/pays_183.shtml"
About Accor
Accor, a major global group and the European leader in hotels, as well as the global leader in services to corporate clients and public institutions, operates in nearly 100 countries with 150,000 employees. It offers to its clients over 40 years of expertise in two core businesses:
Hotels, with the Sofitel, Pullman, MGallery, Novotel, Mercure, Suitehotel, Ibis, all seasons, Etap Hotel, Formule 1 and Motel 6 brands, representing 4,000 hotels and nearly 500,000 rooms in 90 countries, as well as strategically related activities, such as Lenôtre;
Services, with 30 million people in 40 countries benefiting from Accor Services products in employee and public benefits, rewards and loyalty, and expense management.