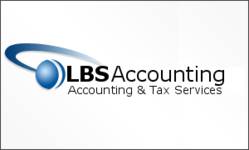 This merger will make us more competitive in the market
San Francisco, CA (PRWEB) April 18, 2012
Lindi Business Services, a full-service San Francisco tax preparation, payroll services and accounting services firm, is proud to announce the merger of tax services and accounting services in order to offer more products and services to clients.
"This merger will make us more competitive in the market," Karl Lindinger of Lindi Business Services said. "Now, we will provide full services, including payroll, bookkeeping, additional tax services, business tax services, sales tax services, tax compliance and have enrolled agents available."
Lindi Business Services provides outstanding service to clients because of its dedication to the three underlying principles of professionalism, responsiveness and quality. The firm maintains a high level of expertise and service to ensure that clients' needs are completely fulfilled. The accounting service also features a highly responsive team who provides clients with accurate information. They demand high standards from themselves, and it shows. Lindi Business Services maintains an esteemed reputation for quality.
"If you're looking for a blend of personal service and expertise, you have come to the right place," Lindinger said. "We offer a broad range of services for business owners, executives and independent professionals."
Lindi Business Services' primary goal as a trusted advisor is to be available and to provide insightful advice to enable clients to make informed financial decisions. Lindi Business Services feels it is extremely important to remain professionally educated and to improve its technical expertise, financial knowledge and service to clients.
To learn more about the merger or any of Lindi Business Services' products or services, call 415-854-0727, view the company on the web at http://www.lbsaccounting.com or visit 1475 Polk St., Suite 12, in San Francisco.
About Lindi Business Services
Lindi Business Services is a full-service accounting firm located in San Francisco. They offer services for individuals and businesses, from payroll services to tax preparation and accounting services.