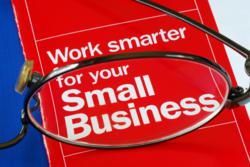 "We are what we repeatedly do. Excellence, then, is not an act, but a habit."
— Aristotle
San Francisco, CA (PRWEB) February 15, 2012
Books in Balance, specialists in providing industry-specific accounting, bookkeeping, payroll and tax services, now offers service packages custom designed for small business entrepreneurs.
Books in Balance said these services are already being used by a variety of their small business entrepreneurs from local one owner establishments to larger, multi-staffed businesses.
The main benefit of their bundled service plans is that it saves money, keeps outsourcing to a minimum, and allows entrepreneurs to spend more time focused on their core business. Small business owners do not have to deal with general behind the scenes accounting details that eat away both time and money. It allows them a one point person as a source of contact to handle their needs.
Books in Balance explained that the company, with over 40 years' combined experience in accounting and business management, works extensively with the small business entrepreneurs and established this new division as part of its strategy to better meet clients' needs.
"Our team has been providing full service accounting and tax services to businesses and individuals for some time. We have expertise in the specific requirements of most industries, and we designed our packages with all of that in mind," says Abby Ibasan of Books in Balance.
To support new small business owners, the company has developed a corresponding website, and a no cost -- no obligation initial consultation, along with a comprehensive monthly newsletter for the small business owners and managers.
Books in Balance encourages feedback from small businesses that will have a need for online information resources they can access at their convenience. Their personal service staff is also available by phone at (415) 979-0706 to help small business owners' move to the next step.
Based in San Francisco, CA, Books in Balance provides comprehensive accounting, bookkeeping, payroll, and tax services for any small business. In addition to its new Entrepreneurial Services, the company also offers its services custom-designed for other industries including hospitality and boutique owners.
More information is available at 'http://www.booksinbalance.net.
###