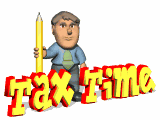 I am proud to be paying taxes in the United States. The only thing is I could be just as proud for half of the money.
--- Arthur Godfrey
San Francisco, CA (PRWEB) March 09, 2012
Books In Balance says, "Whether we like to believe it or not, some of today's tax laws are so complex that what may seem like a relatively simple tax situation can often turn out to be just the opposite. It is often too easy to overlook deductions and credits to which you are entitled or to take deductions you may not be entitled to, only to have to repay them with penalties and interest at a later date".
The decision to use a professional tax preparer is a matter of personal choice. People use tax preparers for a variety of reasons:
1. They have a complicated tax situation
2. They get frustrated or stressed out doing their taxes
3. They do not have time
4. They just do not know…
The direct benefits of using a professional firm like Books In Balance is that you have a resource to turn to for assistance long after the tax year has ended. You also get a direct access to a multiple source of business resources like bookkeeping and accounting, which are the basic building blocks to all wide-ranging tax preparation, for both individual and business.
Books In Balance explains, "whether you use a professional or not, there are some fundamentals to keep in mind".
1. Sharpen your pencil. Be informed – if you are not sure, ask questions! Look for professional advice.
2. Do not overlook the possibility of numerous credits that are offered on both Federal & State levels.
3. Organize your documents and be prepared before you start. It will make the whole task go much more smoothly.
Books in Balance is based in San Francisco, CA, and provides comprehensive accounting, bookkeeping, payroll, and tax services for both business and individual clients throughout the United States.
More information is available at http://www.booksinbalance.net.
###