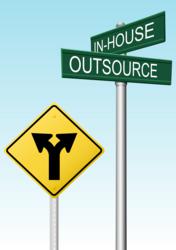 Set yourself up for success, make sure your books are kept professionally from the start and give your business the chance it deserves.
San Francisco, CA (PRWEB) March 30, 2012
Books In Balance emphasizes a main essential in a company's choice in a bookkeeper, any prospect should have a keen sense of detail and sharp organizational skills. Errors or miscalculations in bookkeeping for any business will hurt the chances of success by providing misleading data or misrepresenting how a business is doing.
If you want to succeed in business, every business owner needs to know about the finances. No matter how skilled a company is at creating a product, providing a service, or marketing their wares, the money earned will slip away if a business owner does not know how to efficiently collect it, keep track of it, save it, and spend or invest it wisely.
Books In Balance managing partner says, "we bring value added service in making an informed decision about hiring a bookkeeper - we bring an entire team to help any business evolve."
Consider the benefits of outsourcing your bookkeeping services:
•Eliminate the need for an in-house bookkeeper if not necessary.
•Save money on the heavy burden of payroll taxes and employee benefits.
•Save time and money by eliminating the possibility of employee turnover.
•Consolidate bookkeeping duties for multiple locations.
•Save money on costly software updates.
•Save time and money on training and updating your employee's with compliance issues.
•Ultimately you will be able to easily maintain consistent and accurate bookkeeping and as a small business owner, you have more important things to do than to keep your own books company-wide.
•Allows for an objective and professional outside perspective.
•You do not to invest in a costly infrastructure.
Whether you are outsourcing, going virtual, wanting on-site services or just need a little extra help. Books In Balance is a call or click away.
Books in Balance is based in San Francisco, CA, and provides comprehensive accounting, bookkeeping, payroll, and tax services for both business and individual clients.
More information is available at http://www.booksinbalance.net.