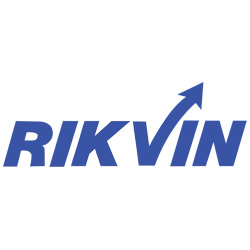 From bookkeeping, through estimating chargeable incoming and filing tax returns, we provide a comprehensive service to our clients at a fraction of the cost that they would otherwise incur.
(PRWEB) September 05, 2011
"Outsourcing accounting tasks to specialists is part of the solution to counter the challenge of talent crunch for accounting and finance professionals," says Satish Bakhda of http://www.rikvin.com, a company registration and accounting services provider based in Singapore.
The comment was made in response to a recent survey finding which revealed that Singapore employers, looking to hire finance professionals, are finding it increasingly difficult to find suitably qualified talent. Rikvin Consultancy renders full suite of accounting services to companies in Singapore. Satish Bakhda adds, "Outsourcing accounting function will bring multiple benefits by reducing the burden on resources and because it is being managed by experts in the area it will meet the highest standards and relieve the management to focus on core tasks at hand."
Financial leaders surveyed for the fifth annual Robert Half Global Financial Employment Monitor reported difficulties finding skilled staff and growing concern about their ability to hold on to their best employees. Singapore was also covered in the survey. Rise in demand for high quality talent, with well rounded skill set and tighter regulations were suggested as some of the challenges.
In response, Satish Bakhda says, "Specialist bookkeeping firms could also encounter this talent shortage, but as dedicated agencies, firms like Rikvin, who have long track records, have best practices in place. Our experienced teams are thoroughly familiar with the regulatory requirements, accounting standards and practices in Singapore. Therefore we are able to accomplish the tasks more efficiently. In addition, we stay focused on honing the skills of our employees, apart from training and sponsoring our staffs to scale-up their accounting skills, we tap on the expertise of our senior staffs to develop our skill pool via knowledge sharing, peer-training and mentoring programmes geared to mould new recruits and younger colleagues. So, expert accounts & bookkeeping service providers have both the software and hardware to beat the talent crunch."
SMEs face stiff competition and are also short of resources, but accounting and bookkeeping, although a supporting function for a business, it needs investment and attention to meet the present high demand for standards and compliance. An SME's bookkeeping discipline will highly influence its potential to access credits, financial assistance and even government grants. So this function demands talents with exemplary domain knowledge and commercial acumen. In the current globalized markets, SMEs looking to expand require dynamic professionals with knowledge of accounting practices, standards and regulation in other markets as well. However unlike their MNC counterparts they cannot afford a battery of in-house staff. So the services of professional bookkeeping agencies are highly sought after.
Elaborating on the services of Rikvin Satish, Bakhda says, "At Rikvin we provide high quality bookkeeping services to small and medium sized business. We expertly manage the complete spectrum of accounting and bookkeeping function of a large number of clients. From bookkeeping, through estimating chargeable incoming and filing tax returns, we provide a comprehensive service to our clients at a fraction of the cost that they would otherwise incur. Initially it was just the small traders and businesses that engaged bookkeeping agencies to tidy their accounts and meet the year-end formalities however the trend is very much different SMEs increasingly entrust us with their year-round book keeping task and indeed we do a meticulous job."
About Rikvin.com:
Rikvin offers company incorporation for entrepreneurs worldwide. Establish since 1998, Rikvin specialise in Singapore company registration, Employment pass, Entrepass and related corporate services.
###