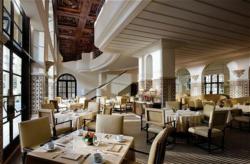 "We are what we repeatedly do. Excellence, then, is not an act, but a habit."
— Aristotle
Beverly Hills, CA (PRWEB) May 11, 2012
Books In Balance is looking forward to serving its clients in their soon to be open Beverly Hills branch. Right now they service clients in Moscow and Holland (to name a few locations) without the need to open an office there. Managing partner says, "Los Angeles has proved to be a viable candidate for an actual presence through the word of mouth contact we have made in the last year. We were rather forced out to Beverly Hills 'as though that would actually require much coercing'."
Books in Balance will stream the many advantages they offer in San Francisco to their new West Coast base, but BIB's managing partner says, "We have a foot already into the high net wealth of the few clients we currently have there. They want more personalized handling as in a 'Friend with a High Degree of Number Skills. It requires playing hard and working harder."
Books in Balance is based in San Francisco, CA and provides over 25 years' of combined experience in accounting, bookkeeping, taxation and business management working extensively with the small business entrepreneurs to help them maintain good financial data every step of the way.
Call (415) 979-0706 for more information on the Beverley Hills, Calfornia opening.
Visit us at http://www.booksinbalance.net