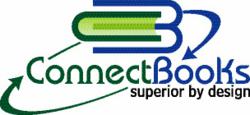 We are excited to offer mobile access to the Sage Peachtree® accounting information using smart phones and tablets. This feature will empower owners and executives to keep tabs on the financial health of their company—at anytime and anywhere.
Chantilly, VA (PRWEB) May 16, 2012
IntelleApps announced the launch of ConnectBooks for Sage Peachtree accounting. IntelleApps, a Development Partner of Sage North America, introduced ConnectBooks that enables remote users to access Peachtree accounting data with Apple and Android mobile devices.
Check out the attached video to take advantage of our one-time, free use of ConnectBooks - free for life!
IntelleApps introduced its flagship product, ConnectBooks for Sage Peachtree accounting, to the Sage sales and development staff at the Sage Development Partners Conference held on March 22-23, 2012 in Atlanta, Georgia. ConnectBooks enables its users to access their Peachtree accounting information from anywhere their mobile device connects, anytime. It was eagerly received by the Sage staff and is expected to provide Peachtree a competitive edge. Sage expects that their customer base will warmly embrace this new capability.
The Sage staff particularly liked that prospects can test drive the app by using the free, Single-User Edition, which boasts all the features included in the Multi-User Edition (inexpensively priced at $9.99 per user per month).
Users of ConnectBooks must:
1. Subscribe through the ConnectBooks.com website,
2. Follow the Installation Instructions to download the Connector on your PC or Server, and
3. Download the appropriate app based on their mobile device as shown below:
ConnectBooks is now available at the:

ConnectBooks for Sage Peachtree is offered in both a Free Edition and a Multi-User Edition as follows:
1. Free Edition: Provides access for 1 user, 1 company, and 1 sync per day.
2. Multi-User Edition: Provides access for multiple users, up to 3 companies, and 3 syncs per day priced at $9.99 per user per month.
Note: A "sync" synchronizes your live Peachtree data with the ConnectBooks server, thus keeping your data current.
ConnectBooks for Sage Peachtree supports the last few releases of Peachtree (2010-2013). ConnectBooks can be used with the iPhone, iPad, Android phones, and Android tablets. It requires the following operating systems:

iOS 4.2 (and newer) or
Android 2.2 (and newer)
Users can display summary and detail data about their Chart of Accounts, Customers, Customer Transactions (Estimates, Sales Orders, Invoices, Received Money, and Credits & Returns), Vendors, Vendor Transactions (Purchase Orders, Bills, Paid Bills, Checks and Credits & Returns), Inventory, and Employees. The Dashboard identifies customers with debt (Who Owes Me) and vendors owed (Who I Owe). Another facility displays graphs and selected reports of high interest to management.
Field staff has found the Map and Driving Directions extremely helpful in locating a customer or vendor site when on the road.
About the Company:
ConnectBooks for Sage Peachtree is a product of IntelleApps, LCC. IntelleApps is a fast growing company with an exclusive focus on developing state-of-art mobile apps for the Apple iOS and Google Android platforms. IntelleApps is located in Chantilly, VA, USA and it is a Sage Development Partner. Sage Corporation is the Creator and Owner of the Sage Peachtree accounting software.
The website at http://pt.ConnectBooks.com contains a wealth of helpful information including a Demonstration page, two videos, Frequently Asked Questions, and an Online Chat facility.