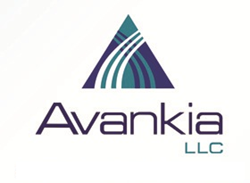 With AccountingBook on the Salesforce Platform, organizations can now run their businesses on Salesforce without the hassle of integration with external accounting packages. They can now manage all their financial data in the cloud.
San Francisco, CA (PRWEB) November 18, 2013
Avankia LLC today announced it has launched AcccountingBook on salesforce.com's AppExchange, empowering businesses to connect with customers, partners and employees in entirely new ways. With AccountingBook, you can run accounting on the Salesforce Platform with or without your 'other' accounting system. Use AccountingBook to store, manage, track, analyze and report your financial data in the cloud. The announcement was made today at salesforce.com's Dreamforce 2013 in San Francisco. Avankia LLC will be in booth N2225 in the Dreamforce Expo.
Built on the Salesforce Platform, the world's leading cloud platform for social and mobile business apps, AccountingBook is immediately available for test drive and deployment on the AppExchange at http://www.appexchange.com.
"With AccountingBook on the Salesforce Platform, organizations can now run their businesses on Salesforce without the hassle of integration with external accounting packages. They can now manage all their financial data in the cloud," said Rajeev Gupta, CTO, Avankia LLC.
"The future of enterprise apps is social, mobile and connected," said Leyla Seka, Vice President, AppExchange and Partner Operations, salesforce.com. "Partners such as Avankia are leveraging the power of the Salesforce Platform to give companies the tools they need to create deeper connections with customers and accelerate their transformation into customer companies."
Product Key Features
AccountingBook can handle customer management, vendor management, general ledger account payments, pay bills, manage inventory and create financial reports - all powered by the Salesforce Platform. Moreover, bundled with TargetRecruit – Avankia's application tracking system for streamlining the hiring process - AccountingBook provides users with the following features:

Employee recruiting and tracking
Time & expense management
Customer billing
Integration with payroll
Dreamforce 2013 is the world's largest vendor technology conference, and expects more than 120,000 people to register to attend this year's 11th annual conference and experience the power of social and mobile cloud computing and connect with their customers in a whole new way. With more than 1,100 sessions and 350 cloud companies in the expo, attendees can participate in interactive sessions, hands-on training with cutting-edge technology, thousands of live demos and unparalleled networking. In addition, Dreamforce welcomes special guests Sheryl Sandberg, COO of Facebook; Marissa Mayer, President and CEO of Yahoo!; and Deepak Chopra, Founder of The Chopra Foundation. Dreamforce 2013 offers attendees everything they need to accelerate their customer company transformation in four days, under one roof.
Additional Information
About the AppExchange
The Salesforce AppExchange is the world's leading business apps marketplace. With more than 2,000 partner apps and 2 million customer installs it is the most comprehensive source of social and mobile cloud apps for business. The Salesforce Platform is the world's most trusted and comprehensive cloud platform for building social and mobile cloud apps, powering Salesforce CRM and more than 3 million custom apps built by customers and partners. Apps built on the Salesforce Platform can be easily distributed and marketed through salesforce.com's AppExchange.
Salesforce, AppExchange and others are among the trademarks of salesforce.com, inc.
About Avankia LLC
Avankia LLC is a CRM consulting firm specializing in implementation, customization and application development. Avankia LLC is a global company uniquely positioned to implement the most scalable and efficient web-based Enterprise Solutions including TargetRecruit, DBSync, AccountingBook and Salesforce Consulting.
TargetRecruit is a leading provider of Staffing Technology built on the Salesforce Platform providing a single solution Applicant Tracking System (ATS) and CRM specifically designed for the Staffing and Recruiting industry. TargetRecruit provides its clients one platform to run their business operations such as recruiting, marketing, sales, billing, accounting, timesheet tracking and approval processes. In addition, TargetRecruit provides further customizations and consulting services to fulfill their client's unique business requirements.
DBSync is the leading provider of application integration for the CRM, accounting and data integration markets. With easy to use and pre-built maps, and powerful Extract, Transform, and Load (ETL) capabilities, DBSync enables its users to easily link information between databases (such as MySQL, Microsoft SQL, Oracle), applications (QuickBooks, Salesforce, Intacct), and cloud applications. DBSync provides support, training, and consulting services for its integration solutions.
AccountingBook is the lastest launch of Avankia on the Salesforce Platform which will help organizations manage their financial data on the cloud.
Avankia is headquartered in Nashville, Tennessee with offices in Sunnyvale California, Bangalore, India, Minsk, Belarus and Sydney, Australia.
For more on Avankia, visit http://www.avankia.com or call 1-877-739-2818.