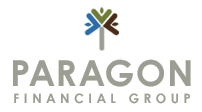 Factoring is something that can be set up in a matter of days and we come through even when the banks say no
Ft. Lauderdale, FL (PRWEB) July 24, 2012
Invoice factoring is becoming an ever more popular way for small-business to meet their financing needs. As small businesses feel the credit crunch, they are opting for alternative ways to fund their growth and sometimes, simply to pay their bills. According to William Dunkelberg, chief economist of the National Federation of Independent Business, a small-business lobby, up to 64% of the 850 small businesses the group surveyed last year reported having invoices that went unpaid for at least 60 days, and 20% said delinquencies were getting worse.
Small businesses were amongst the hardest hit in recession, not only did sales drop but they had (and continue to have) the worse chance of being eligible for a bank loan. It was difficult prior to the recession and now it is almost impossible to get a loan. Invoice factoring allows small businesses to receive cash based on work they had already completed and not rely on banks.
Wal-Mart took 29.5 days to pay its bills in the first quarter of this year, up from 27 days during the same period in 2009, for example, while Apple took 52 days, up from 43 days, according to Charles Mulford, the director of the Georgia Institute of Technology's financial reporting and analysis lab.
A company that bills their customers will complete jobs and then get paid afterwards. It may take up to 90 days to see any money from a job that has been finished and paid for. This means that these companies have to come up with operating capital to pay workers and also for any materials that were necessary to do the work, from their own resources. For a small-business this can be very draining. In fact, it can even be difficult for larger businesses.
However, typically big companies often have so many clients that they may have more cash on hand. Also, even if they find that they need money, they can apply for loan and have a better chance of securing one because they likely have more assets and have been in business longer. A small-business does not have any of these advantages, at least not in many cases.
"The last couple of years have provided a difficult environment for small to medium size companies looking for financing", notes Michael Rossi, President of Paragon Financial Group. "Banks have tightened up credit and are turning away those entrepreneurs with the ability to grow. Invoice factoring and purchase order financing programs can provide young companies with the cash they need to grow their business. Factoring is something that can be set up in a matter of days and we come through even when the banks say no".
Invoice factoring allows small businesses to sell their invoices to a factoring company. This is a way for them to make money from jobs already completed much sooner then they would otherwise. In fact, the factoring process from beginning to end can happen as fast as three days but may take a little longer if this a company is involved in the process for the first time. This is because they will have to set up an account and hand over either their customer's credit applications or information. This is because if a company's customers have bad credit, it may be difficult to attract a factor. While it is not necessary for the company itself to have good credit, the people that owe them money must have.
The factor will pay for the invoices at a discounted rate, somewhere between 80-95%. They will then collect these monies, return them to the original owner of the invoices and then subtract their fee. The process can be very easy and can be straightforward.
For over 18 years, Paragon Financial Group has provided working capital solutions for growing companies throughout the U.S. They serve small to large-size companies across a wide variety of industries through accounts receivable, invoice factoring, and purchase order financing up to $3 million per month in volume. Paragon is a leading source for receivables financing, government contract financing, payroll funding, and purchase order financing. For more information visit http://www.paragonfinancial.net