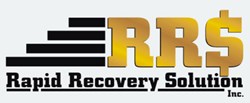 Bohemia, NY (PRWEB) June 19, 2013
On June 19, 2013, John Monderine, CEO of New York-based accounts receivable collection agency Rapid Recovery Solution, responds to initiatives across many states aimed at banning employee discrimination against credit score reports.
A June 14th, 2013 article from Business Week, "States Move to Ban Credit Screening for Job Applicants," reports that more states are beginning to bar employers from using credit reports as a part of the hiring process. A 2012 study conducted by the Society for Human Resource Management reveals that over half of employers across all economic sectors factor credit reports into hiring decisions.
Research is starting to show that information detailed in credit reports doesn't indicate much about a prospective employee's ability to do a particular job. The article reports that Demos, a nonprofit research group, says that bad credit is most likely due to a family member who is unemployed, without insurance or has unpaid expenses. States are concluding that financial predicaments shouldn't disqualify candidates since it is not a reflection of their potential job performance.
John Monderine, CEO of Rapid Recovery Solution, one of Long Island's leading commercial debt collection agencies, believes this will help job applicants navigate the hiring process and help avoid applicants' fears that their personal history will determine future outcomes. "Credit reports should not be used to discriminate against prospective employees. Given today's economic climate, it is harder to hold an applicant's credit history against them. More individuals are forced to help out family members as they piece their lives back together. It's certainly not the fault of the job applicant who is able to support someone else or is trying to support someone."
States including California, Hawaii, Maryland, Oregon, Nevada and Illinois have barred employers from "running a credit check on a prospective hire." In Nevada, legislators have even permitted applicants to find out if a potential employer has used their credit information against them.
Monderine believes applicants should proceed with caution despite new regulations aimed at combating discrimination caused by employers. "States are creating laws that will give applicants more power as potential hires and consumers. While this will help minimize possible illegitimate reasons for not hiring someone, employers are still not required to explain to applicants why they made their decision."
Founded in 2006, Rapid Recovery Solution, Inc. is headquartered at the highest point of beautiful Long Island. Rapid Recovery Collection Agency is committed to recovering your funds. We believe that every debtor has the ability to pay if motivated correctly. We DO NOT alienate the debtors; we attempt to align with them and offer a number of ways to resolve not only your debt but also all their debts.
#####