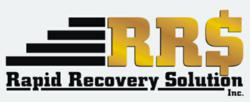 Scare tactics don't get debts repaid; conversations do...
Bohemia, NY (PRWEB) June 03, 2013
On June 3, Rapid Recovery Solution, an accounts receivable collection agency, discusses the rising importance of social media as a tool to prevent identity theft and other types of fraud.
According to "Why your social media profile might be your next credit score," a May 26th article from Venturebeat.com, social media is becoming a valuable tool to help prevent identity theft and fraud. Companies such as Kabbage, Affirm, and Wepay are starting to use social data to "understand and measure risk and help save millions of dollars in fraud." Social media has expanded the pool of information used to determine "risk potential."
While some suggest exposing and sharing private information on a public forum such as Facebook and Twitter may increase the likelihood of theft and fraud, others argue the opposite. A conventional credit report only displays a small portion of one's "risk potential" while an online profile paints "a more accurate personal history of verified social data."
Here are key reasons why social data is becoming more useful and reliable in determining one's credit score:
1 – Extensive profiles are difficult to fabricate
It is increasingly hard to create a fake online presence, as social networks are becoming designed for "users to share more information across a longer period of time." While an individual could quickly create an online profile, it is harder to pass off as a real profile, as "years of online reviews and other", social data can build a portrait "of a merchant that simply looking at a website and a credit score can't."
2 – "Social data can tell you about quality"
Social data can give an individual an idea of "the quality of merchants."
Customer reviews, LinkedIn associates and Facebook profile comments
"give an indication of whether a merchant is trustworthy or not." This kind of
data allows one "the ability to sign up a new merchant and understand their
risk in minutes."
3 – It's cheaper and faster
Social data "is more cost-effective than running credit checks and/or
social security numbers" and more efficient.
4 – "It works"
Social data has been used as a tool to "evaluate risk" in "merchant
underwriting" as more than "$30 million in attempted fraud" has been prevented." Social data is becoming a "treasure trove of information" in order to combat fraud.
John Monderine, CEO of Rapid Recovery Solution, agrees that social media is becoming an invaluable tool for profiling consumer behavior. "Many people are alarmed by the idea of having their social media information scrutinized by data miners, but the reality is that this is publicly-available information being used, which the consumer – or debtor, as the case may be – is in full control of. This is actually a much less invasive way for people like us, say, to make judgments about a debtor's ability to pay. It may, in the long run, help us to eradicate the image of the debt collector as the bad guy. Scare tactics don't get debts repaid; conversations do. Having a clear picture of the debtor's financial situation is how we decide whether or not to pursue the collection attempts. Social media is just another evolving data source that allows us to be more informed."
Founded in 2006, Rapid Recovery Solution, Inc. is headquartered at the highest point of beautiful Long Island. Rapid Recovery Collection Agency is committed to recovering your funds. We believe that every debtor has the ability to pay if motivated correctly. We DO NOT alienate the debtors; we attempt to align with them and offer a number of ways to resolve not only your debt but also all their debts.