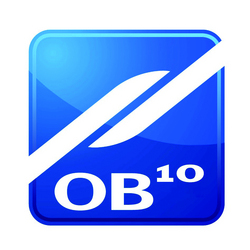 What Suppliers Are Saying: Inside the 2010 OB10-IARP AR Survey.
Atlanta, GA (PRWEB) October 20, 2010
OB10, the leading global e-Invoicing network, recently hosted a webinar which provided participants with best practices and tools to help Accounts Receivable professionals positively influence collections results and improve DSO. The webinar was co-hosted by International Accounts Receivable Professionals (IARP), a not-for-profit guidance-setting association for the accounts receivable profession.
The session included insights from a panel of accounts receivable professionals from OfficeMax, Ascent Healthcare Solutions and Custom Coils. The panelists discussed trends impacting accounts receivable professionals and steps their respective organizations are taking in response to the economic downturn. Ernie Martin, North American Marketing Manager for OB10, hosted the webinar.
The panel also discussed the results of the 2010 OB10-IARP Accounts Receivable Survey, covering topics such as collections, invoicing and the economy. According to the survey results, 71 percent of respondents said they had received requests from their customers in 2009 to invoice them electronically, with 42 percent saying they had received more requests in 2009 than in previous years. AR professionals view this positively, as 82 percent who received requests believe that submitting invoices electronically expedites the collections process.
To listen to the webinar in its entirety, visit http://www.ob10.com/Country/US/Webinar_Archive, and click the link at the bottom of the page, "What Suppliers Are Saying: Inside the 2010 OB10-IARP AR Survey."
For more information about the 2010 OB10-IARP AR survey, visit http://www.ob10.com/arsurvey.
About OB10
OB10 (http://www.OB10.com) is the leading global B2B e-Invoicing network. OB10 simplifies and streamlines the complex invoice-to-pay processes. Neither client organizations nor their suppliers are required to implement any hardware or software, and OB10 is independent of data file formats. OB10 can reduce the cost of paper invoice processing by typically 60 percent and can deliver an ROI in less than a year if the program follows OB10's best practice guidelines. Operational across Europe, North America and Asia, OB10 is compliant with the requirements of VAT, tax and e-Invoicing legislation and receives invoices from suppliers in 137 countries. To ensure unrivalled and rapid supplier enrollment, each new customer's suppliers are supported by an implementation services team responsible for getting them up and running on the OB10 network.
Customers include: Agilent Technologies, Aviva, Barclays, BP, Cargill, Deutsche Lufthansa AG, DHL, DSG International, Fisher Scientific, General Motors, GlaxoSmithKline, Hewlett Packard, Hertz, IBM, Imperial College, Kellogg's, Kraft, Logica, Mohawk Industries, Motorola, Pfizer, SaraLee, Schneider Electric, Shaw Industries, Steria, Tesco, Unilever and US Federal Government.
# # #