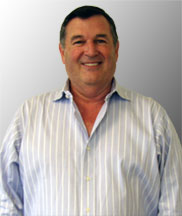 We are pleased to welcome Jim to the ACCTivate! team. He brings great enthusiasm, energy and experience to the company.
Arlington, TX (PRWEB) May 18, 2011
Alterity, the creators of ACCTivate! Inventory & Business Management software for QuickBooks ®, announced that Jim Carpenter will join the company as Vice President of Sales, effective immediately. He will be responsible for the sales performance of the company, reporting to Alterity President, Ron Souder.
"We are pleased to welcome Jim to the ACCTivate! team. He brings great enthusiasm, energy and experience to the company, " Souder said.
Jim's primary focus will be to define the most effective methodology for selling complex software solutions. His first order of business will be to identify specific things that the sales team can do to increase effectiveness, and to find other ways in which to provide them with the support they need to maximize sales performance.
"As an organization that is dedicated to providing great service to our clients, our job initially is to provide the service of facilitating a complex decision-making process, and coordinating all of the resources our clients need to help them improve their business processes," Carpenter said.
Before joining Alterity, Carpenter worked as Director of Marketing at LongTide Homes. Previous to that he worked as a sales management training consultant. He brings with him an extensive background in building and leading high-performance sales teams.
In his spare time, he serves as an active volunteer for the community, sings in the church choir, and does volunteer work for the Episcopal Diocese of Fort Worth. Jim also worked in post-Katrina New Orleans for over two years as both a volunteer and as a professional manager. While there, he coordinated home-building activities, helping rebuild many of the New Orleans neighborhoods that had been devastated by Hurricane Katrina.
About Alterity, Inc.: Alterity, the creators of ACCTivate! for QuickBooks Inventory and Business Management software, helps companies solve their inventory, warehousing and distribution needs, while also delivering a complete business management system. Alterity is an Intuit QuickBooks Gold Developer and ACCTivate! has received the designation of "Awesome QuickBooks Add-On" by the largest community of QuickBooks professionals in the United States, The Sleeter Group.
ACCTivate! is a feature-rich inventory solution designed for QuickBooks that enables companies to gain control of their business and manage everything from inventory to customer service management- all delivered in an interactive interface complete with robust reporting and a dashboard for turning data into information. Try the free trial today to experience the power of ACCTivate!.
###