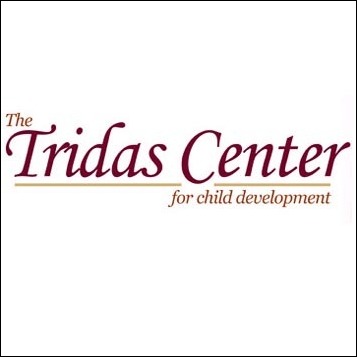 DocsEngine has helped us significantly increase productivity, while maintaining the highest level of consistency and compliance in these critical evaluation reports
Orlando, FL (PRWEB) August 30, 2006
AccuDraft, a leading provider of fully-automated, rules-based contract lifecycle management (CLM) solutions, today announced that The Tridas Center for Child Development, a Florida-based organization that provides comprehensive developmental and behavioral pediatric services to infants, children, and young adults, has deployed the DocsEngine document automation solution to maximize the efficiency and cost-effectiveness of initial patient evaluations.
DocsEngine is a robust, cutting-edge document creation and management solution that employs unique rules-based technologies. Documents are transformed into a set of business rules and published to an online portal, where any authorized user can rapidly create new documents by simply answering a series of questions. As the questions are answered, rules are dynamically invoked and the correct language is automatically inserted, guaranteeing that even the most complex documents are thorough and accurate.
DocsEngine provides The Tridas Center with rapid, fully-automated on-demand generation of more than 65 comprehensive evaluation reports each month – eliminating a labor-intensive and repetitive process that posed an excessive drain on time and resources.
Doctors previously obtained information about each patient's learning and behavioral history by conducting face-to-face interviews with parents and children and dictating their notes, and by mailing printed questionnaires that parents and teachers filled out and sent back in. Recorded dictations or completed questionnaires were then sent to a transcriptionist, who keyed the data into a word processing tool, printed the document, and proofread it for spelling and other errors. Physicians would then review and interpret the report, adding their final impressions and recommendations.
With DocsEngine, Tridas has streamlined and automated this manual and time-consuming process. Parents and teachers can now complete interviews quickly and easily via intuitive, Web-based questionnaires, eliminating the need for responses to be dictated and transcribed. As the questions are answered, the information is automatically inserted into a professionally-formatted, easy-to-read template that enables doctors to rapidly find the data they need to more effectively interpret the report content. This dramatically decreases administrative costs, since questionnaires are now completed through the internet, and no longer need to be mailed or replaced if lost.
The DocsEngine solution also ensures that each evaluation report is in full compliance with all American Academy of Pediatrics guidelines for the evaluation of ADHD and other developmental disorders.
"DocsEngine has helped us significantly increase productivity, while maintaining the highest level of consistency and compliance in these critical evaluation reports," said Eric Tridas, founder and director of The Tridas Center for Child Development. "It cut dictation time in half, eliminated the need for reports to be checked and re-checked for errors, and reduced related costs by over 40%. Now, our physicians can focus their efforts on accurate diagnosis and effective treatment, without worrying about administrative tasks."
"We're pleased to be able to help organizations like The Tridas Center for Child Development to improve efficiency in their critical document processes," added Ron MacInnis, AccuDraft's Chief Executive Officer. "With our solutions, our customers can leverage powerful, yet affordable CLM capabilities, so they can more effectively manage their document processes, while ensuring that each and every document is 100% accurate and compliant."
About AccuDraft
AccuDraft is a leading provider of Web-based Contract Lifecycle Management solutions built on unique, leading-edge rules-based capabilities. Since 1992, AccuDraft solutions have helped hundreds of clients – from small organizations to Fortune 500 companies – increase efficiency and reduce costs and risk by transforming the way they create, track, and manage their most critical business documents. For more information on AccuDraft and its solutions, visit http://www.accudraft.com.
Contacts:
Dan Sheehan
Executive VP, Sales & Marketing
Phone: 407-774-8321 x135
# # #