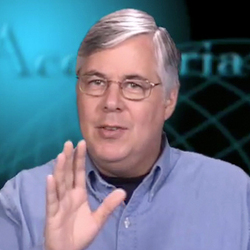 I have been using a Mac for fifteen years and I never knew some of the things I discovered in these lessons
Fort Lauderdale, FL (PRWEB) October 8, 2007
Accularian today announced the online availability over 70 video tutorials designed to teach basic Macintosh® computer skills through the Internet. The first six lessons are free and there is a one-time charge of $75.00 for the remaining lessons. Lessons are available on the web at http://www.accularian.com.
Short, fun video tutorials take students step-by-step through every aspect of computer set up and the various features of Apple's Macintosh® operating system. The first section of lessons cover important aspects of the computer such as The Finder, The Apple Menu, The Menu Bar, The Dock, The Desktop, Files, Folders and more. The System Preferences section teaches people how to customize their Macs, including how to use the powerful speech recognition software, built into each Mac. These Macintosh® basic lessons, the first of many more planned, are a fun way to learn how to use a Macintosh® computer such as Apple's popular iMac®.
Beginners learn how to use their computers in an informal, non-intimidating way. Seasoned Macintosh® users find the lessons very useful for learning new tips and tricks or brushing up on things they may have forgotten.
"I have been using a Mac for fifteen years and I never knew some of the things I discovered in these lessons," said, Marilyn Stephan during an early test of the service. "The lessons are very basic, very thorough and really fun to watch."
Paragon, the producer of Accularian's "Really Basic Training," is a computer and network-consulting firm in Fort Lauderdale, Florida specializing in the Macintosh platform exclusively. They have a 17-year history in South Florida and are expanding their services nationally with these new web based training videos. Visit the Mac training web site at http://www.accularian.com.
###