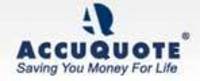 Ever since life insurance companies and their agents have been using computers to produce policy illustrations, these illustrations have been, at best, misunderstood
Wheeling, IL (PRWEB) June 22, 2009
AccuQuote, a leader in providing term life insurance quotes to people across the United States, provides consumers with facts consumers need to know about policy illustrations.
"Ever since life insurance companies and their agents have been using computers to produce policy illustrations, these illustrations have been, at best, misunderstood," says Byron Udell, founder and CEO of AccuQuote. "Worse, they have all too often been used - either negligently or intentionally - by agents to create unrealistic expectations in the minds of life insurance buyers."
Udell says when reviewing a permanent or term life insurance policy illustration, keep the following points in mind:
1. Policy Illustrations are not promises -- It is important to understand that the only promises a life insurance company makes when it sells a product are the contractual guarantees. Policy illustrations are hypothetical illustrations of what might happen if certain (disclosed and undisclosed) assumptions come true.
2. Guarantees are only as good as the maker -- Be sure to consider policies offered by insurance companies that are highly rated and financially stable. Many top-rated companies offer outstanding combinations of low prices and strong guarantees. But, be careful. Others charge more, and guarantee less, choosing rather to rely primarily on their financial strength and past history to woo consumers into merely trusting them to deliver long term values.
3. Policy illustrations can be useful -- Policy illustrations are useful in comparing what each insurance company is willing to contractually guarantee.
"The fact is, life insurance companies can illustrate any non-guaranteed numbers they want, including non-guaranteed premiums, vanishing premiums, cash values, and death benefits," says Udell. "And surprisingly, there is no accountability for the reasonableness of the non-guaranteed assumptions used in policy illustrations. As a result, comparing policies based on non-guaranteed assumptions has been, and will continue to be, a notoriously unreliable method of determining which policy will actually turn out to be the best value."
To avoid the problem of misunderstanding what life insurance policy illustrations mean, AccuQuote suggests following a few simple guidelines:
1. When comparing level term life policy illustrations, ask "How long is the illustrated premium absolutely guaranteed?"
2. When comparing permanent life insurance policies, ask "What is the minimum annual premium necessary to absolutely guarantee the full death benefit all the way to age 100?"
About AccuQuote
AccuQuote helps consumers find the best values in term life insurance by combining instant online life life insurance quotes with the personal service of unbiased life insurance professionals that can help answer questions, identify important issues, and make meaningful recommendations. The company offers consumers an extensive selection of life insurance options, including term life, whole life, and universal life, as well as selected annuities. The website has many handy insurance tools, including a life insurance needs calculator to help you figure out how much to buy, a glossary that explains industry terminology, a collection of articles that cover the basics about life insurance, and a blog which answer many questions about life insurance. For additional information or to get quotes for discount term life insurance, please call 1-888-314-4455.
###