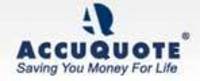 Over the years, AccuQuote has firmly established a leading position in the life insurance quotes marketplace. Since its inception in 1986, the company has increased revenues dramatically every year. Our record results in 2007 reflect our continued success in evolving our model and scaling our business
Wheeling, IL (PRWEB) March 14, 2008
AccuQuote, an established leader in providing life insurance quotes and term life insurance coverage to people across the country, today announced its record growth in term life insurance sales in 2007.
The company, which specializes in providing term life insurance quotes, reported a twenty percent increase of its sales of individual term insurance policies in 2007, which totaled more than nine billion dollars in term life coverage for people across the United States.
"Over the years, AccuQuote has firmly established a leading position in the life insurance quotes marketplace. Since its inception in 1986, the company has increased revenues dramatically every year. Our record results in 2007 reflect our continued success in evolving our model and scaling our business," stated AccuQuote president and CEO, Byron Udell.
In addition to increasing its sales of term life insurance, AccuQuote grew its staff to more than 180 people, with a whooping 40 percent increase in sales staff. The company expects to see continued growth with expanding profitability along with a 30 percent increase in staff in 2008.
About AccuQuote:
AccuQuote helps consumers find the best values in term life insurance by combining instant online life insurance quotes with the personal service of unbiased professionals that can help answer questions, identify important issues, and make meaningful recommendations. Established in 1986, AccuQuote consistently delivers the best values to consumers by comparing hundreds of term life insurance policies from their extensive database of top-rated term life insurance companies. The company's account executives go beyond simple term life price comparisons to give consumers the information and advice they need to make a well-informed choice. AccuQuote customers are able to eliminate the complexity of selecting the right term life coverage to meet their individual needs, making the process of buying a term life insurance policy as easy as possible. The company offers consumers an extensive selection of life insurance options, including term life, whole life, and universal life, as well as selected annuities. The website has many handy insurance tools, including a life insurance calculator to help you figure out how much to buy, a glossary that explains industry terminology, a collection of articles that cover the basics about life insurance, and a blog which answer many questions about life insurance. For additional information or to receive a life insurance quote, please call 1-888-314-4455.
###