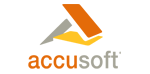 TAMPA, Fla. (PRWEB) February 21, 2013
Accusoft, the leading provider of document, content and imaging solutions, continues to see rapid top line growth including over 30% quarter-on-quarter growth for the fourth quarter and a robust 9% year-on-year for the year ending December 31, 2012.
During the last five years Accusoft has seen a significant increase in its business with over 65% growth. This growth was highest in the healthcare, banking and business process outsourcing industries. Accusoft's success in the SDK market was primarily due to continued growth in the sales of ImagXpress and an increased volume of sales from the PICTools and ImageGear product lines.
"Over the past year we consistently grew our business by releasing many modern API updates to our already successful product lines and releasing exciting new products," said Russ Puskaric, Vice President of Sales and Marketing at Accusoft. "In 2013 we are releasing major enhancements to our Prizm product platform. We have experienced an overwhelming demand for our HTML5 zero footprint document viewer, Prizm Content Connect, and are already seeing an increase in interest this year."
Despite macro-economic headwinds Accusoft sales continue to be very successful in North America, which consistently provides a large share of business. Accusoft has seen the highest levels of growth from sales in Southeast Asia.
For more information about Accusoft SDKs and applications visit http://www.accusoft.com.
Accusoft, ImagXpress, ImageGear, and Prizm are registered trademarks and PICTools and Prizm Content Connect are trademarks of Accusoft Corporation in the United States and/or other countries. Other trademarks are the property of their respective owners.
About Accusoft
Accusoft provides a full spectrum of document, content and imaging solutions. With its broad range of solutions, Accusoft is committed to delivering best-in-class, enterprise grade and fully-supported applications and a globally recognized suite of software development kits (SDKs). Accusoft products work reliably behind the scenes for capturing, processing, storing and viewing images, documents and more. Add barcode, compression, DICOM, image processing, OCR/ICR, forms processing, PDF, scanning, video, and image viewing to your applications. Products are delivered as applications and toolkits for multiple 32-bit/64-bit platforms and development environments, including iOS, Android, .NET, Silverlight, ASP.NET, ActiveX, Java, Linux, Solaris, Mac OSX, and IBM AIX. For more information, please visit http://www.accusoft.com.