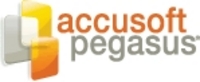 Tampa, FL (PRWEB) April 27, 2011
Accusoft Pegasus, the leading provider of imaging software development kits (SDKs), announces the release of ImageGear for .NET v19 and ImageGear for Silverlight v19. This enhanced version adds new recognition features such as optical character recognition (OCR) Asian language support, barcode functionality, new GUI elements to simplify UI creation, DICOM updates, new annotations and much more.
ImageGear for .NET and ImageGear for Silverlight now provide new WPF and Silverlight GUI elements designed to simplify UI creation process and reduce the amount of code developers need to write. Additionally, for photo imaging application developers, DCRAW support has been enhanced to support the latest camera models to keep our customers current with the latest standards. The DCRAW improvements include color processing improvements for over 20 cameras and support for more than 40 new camera models. ImageGear Medical .NET and Silverlight users will find updates to the DICOM metadata dictionary that meet the current standards.
The new annotation functionality gives customers greater flexibility to create custom annotations, allowing developers to define their own annotation types and to store them within the ImageGear annotation format. Other annotation enhancements come from customer requests: expanded Mark Statistics Property reports on area and other measurements, a new Poly Ruler annotation to measure the distance between multiple points, and Rollback Creation which allows users to roll back on a drawn line annotation to undo what has been drawn.
Several features additions that are exclusive to ImageGear for .NET include improvements to the OCR functionality, integrated Barcode functionality and support for the Microsoft Word DOCX file format. The OCR Improvements include new image processing methods, enhanced PDF output, and support for Asian languages (Chinese, Japanese and Korean). The integrated Barcode Engine allows developers to quickly enable barcode recognition and creation into their applications. Support for Microsoft Word DOCX files expands upon the large list of formats ImageGear for .NET can process and allows developers to design more all-inclusive systems.
In addition to the Silverlight GUI elements advancements, this release also includes support for the JPEG 2000 format. Developers can now build Silverlight applications that natively support JPEG 2000 Part1, enabling web-based medical imaging applications to support JPEG 2000 images directly within the browser without the need for server processing.
ImageGear for .NET and ImageGear for Silverlight full-featured trial versions, downloads, product information, demos and release notes are available at http://www.accusoft.com/imagegear.htm.
Accusoft, Pegasus, and ImageGear are registered trademarks of Pegasus Imaging Corporation (DBA Accusoft Pegasus) in the United States and/or other countries. Other trademarks are the property of their respective owners.
About Accusoft Pegasus
Founded in 1991 under the corporate name Pegasus Imaging and headquartered in Tampa, Florida, Accusoft Pegasus provides imaging technology as software development kits (SDKs) that accelerate development. Use our SDKs to build document, photo, and healthcare applications. Features include barcode, compression, DICOM, editing, forms processing, OCR, PDF, scanning, video, and viewing. Technology is delivered for multiple 32-bit/64-bit platforms and development environments, including Microsoft Windows, .NET, .NET CF, Silverlight, ASP.NET, ActiveX, Java, Linux, Sun Solaris, Mac OSX, and IBM AIX. Find unlimited trial SDKs and demos at http://www.accusoft.com. Challenge us with your imaging needs today.
###