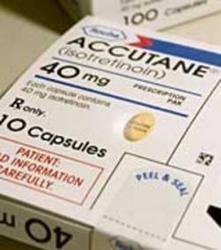 Lawsuits involving IBD, Ulcerative Colitis & Crohn's Disease are currently being filed.
Orlando, FL (PRWEB) September 24, 2010
With more than 13 million people around the world having taken Accutane (via Bloomberg.com), most people either know someone who has taken the acne drug or have taken it themselves. Once hailed as a "wonder drug" for its ability to clear skin in teenagers and young adults, Accutane is now being linked to severe Gastrointestinal and Bowel Disorders (via American Journal of Gastroenterology). Sadly, many of those who enjoyed clearer skin when they were younger are dealing with the harsh effects as they struggle to raise families of their own.
Accutane was produced and marketed by Hoffmann-La Roche Pharmaceuticals from 1982 until June of 2009, when Roche discontinued sales of the drug, citing increased market pressure from generic substitutes and the mounting costs of defending injury lawsuits. The subjects of those lawsuits by and large are the bowel conditions which experts have related to the serious side effects of Accutane. These can include Inflammatory Bowel Disease, Ulcerative Colitis and Crohn's Disease.
According to NewsInferno.com, over 5,000 Accutane lawsuits have been filed to date by those who took the drug and allege they developed a bowel disorder as a result. Although only seven of those lawsuits have advanced to a trial, juries have ruled in favor of the injured patient in each instance and awarded as much as $26 million in damages. Roche has fought especially hard to limit litigation, however, some believe the number of lawsuits filed by those affected will only increase as more and more people become aware of the possible connection between their condition and the drug.
AccutaneRisks.com has assembled a comprehensive resource center to help those who have taken Accutane and are dealing with severe gastrointestinal or bowel disorders. The symptoms related to Inflammatory Bowel Disease, Ulcerative Colitis and Crohn's Disease can include:

Rectal Bleeding
Pain & Cramping in the Stomach
Abdomen Pain
Persistent Diarrhea
Blood or Mucus in the Stool.
These Accutane side effects can arise immediately after taking the drug or have a latency period of over 10 years.
Treatment options for these conditions can range from over-the-counter medicine to control symptoms to surgery to remove damaged parts of the rectum and intestine. The extent of damage and treatment needed can depend largely on how soon the condition is discovered. Therefore, if you have taken Accutane in the past and are experiencing any of these symptoms, it is important that you research your options and contact your doctor immediately.
It is also important that you speak with an attorney to discuss your legal options if you have taken Accutane in the past. While lawsuits are currently being filed against the makers of Accutane for harmful side effects, the time to file a lawsuit is limited.
The patient advocates at AccutaneRisks.com are available 24 hours a day to discuss your condition, direct you to the proper medical professionals, and discuss your legal rights. Contact us today for help.
###