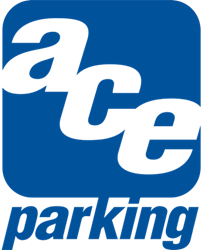 San Diego, CA (PRWEB) August 15, 2014
Ace Parking continued to bolster their reputation as a valuable and caring member of the community by participating in Coastal Clean Up Day in San Diego. A number of Ace Parking team members volunteered to work on a Saturday for this project that serves many of the areas in San Diego that are in relatively frequent need of cleaning up. The volunteers from Ace Parking were responsible for clearing garbage and debris from Fox Canyon in the City Heights area of the city.
The Ace Parking team is a frequent participant in activities such as these and the company takes community service very seriously. The company gives their time very generously to community service projects like Coastal Clean Up Day, citing a responsibility to serve a community that has been so supportive of their business endeavors for so long.
"We always enjoy participating in community projects like these," said Keith Jones of Ace Parking. "Part of our vision is to be a responsible corporate citizen and community projects like Coastal Clean Up Day enable us to realize a part of that vision. But we also recognize the importance of giving back to our community, especially since our community has done so much for us and our business."
Reached at Ace Parking, Keith Jones also mentioned that he and his team members appreciate any opportunity they are given to help make their community a better place. The company takes a great deal of pride in assisting the community, and they seem to frequently be involved in a new community service project each weekend.
"Taking part in these projects enables us to connect with the community in a very meaningful way," explained Scott Jones of Ace Parking. "It is just one small way for us to do our part for this community and to generate a sense of pride in our city and our business."
At Ace Parking, Scott Jones also believes in the importance of a team-oriented approach. In addition to helping the community of San Diego, Jones also sees participation in community service activities as helping to foster a cooperative atmosphere in which employees feel more like members of a team rather than simple co-workers.