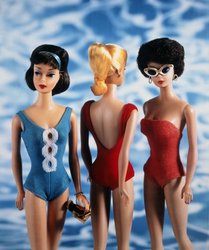 "Our goal is to get great artwork into everyone's homes no matter where they live or who they know," says Art + Culture CEO Chris Vroom. "We want to help a generation of art lovers become collectors."
New York, NY (PRWEB) October 14, 2010
The work of top contemporary artists, including Alexis Rockman, Andres Gursky, David Levinthal, and Nick Cave is available for purchase. Art+Culture institutional partners are presenting works of compelling value from artists such as Karen Kilimnik, William Wiley, Chuck Close, and Roxy Paine. Institutional leaders, including the Berkeley Art Museum, the Guggenheim Museum, and the Contemporary Arts Museum of Houston, are working with Art+Culture Editions in a range of ways: creating new limited-edition prints with artist affiliates, selling previously published editions, and original works, and working on site-specific fundraising and curatorial programs. Art available for acquisition is expanding continuously.
Sustaining artistic practice is front and center at Art+Culture Editions. Founder and CEO Chris Vroom has a history of supporting artists, most notably through his nonprofit foundation, Artadia. The goal for Artadia is to support artists and institutions while introducing art into the homes of new and existing collectors.
For the collector, the Art+Culture Editions buying experience is seamless. The Web site is clean, easy to navigate, and features a wide range of media, including photography, works on paper, mixed media, and painting. The artists are introduced with a short A+CE View — a unique insight into what makes the them tick — and a biography. The Art+Culture Editions platform is like a stroll through your local art museum — but online.
Visit http://www.aceditions.com and take your first step into a new world of art collecting.
# # #