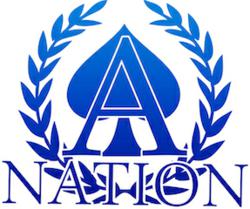 Aces Nation is a premiere service provider that consolidates a team of trained and qualified professionals to provide consumers with a proficient product.
Valley Stream, NY (PRWEB) October 10, 2012
Aces Nation LLC, Founded in 2009 by Mario Lyte , Darryl Dennis, Brandon Lane, Koran Wong, and Jafet Sori. Formed and established on Feb. 26, 2012. Mario Lyte CEO, Founder and President of the company collaborating along side with Miguel Cabreja, Co-CEO and Vice President; Stanley Dallemand, Director of Media Operations and Film; Corey Provencal, Executive Assistant and Assistant Director of Film & Photography and other appreciated and dedicated staff members.
Aces Nation is a brand new premiere service provider that consolidates a team of trained and qualified professionals to provide consumers with a proficient product. Aces Nation LLC is seeking talented and experienced artists, models, actors, actresses and producers to sign to its label and management. The company currently has seven artists to its label. Up for release is M.A.C. 20, from the Bronx, N.Y. who has a single available on Itunes , GooglePlay , and other digital outlets called "FLY AWAY" featuring Katie Taylor. Currently he is working on his debut album and soon will release his mixtape. Next in line is Koran Supreme 19, from Brooklyn, N.Y. he has been performing throughout the summer and has recently opened up for Young Money's own Cory Gunz. Currently Koran Supreme is working on his latest mixtape "Memoirs of a Libra" containing an abundance of styled Hip-Hop. Aside from the music Aces Nation is also releasing its own clothing line and other merchandising will soon be made available.
The company strives for excellence with any project that is given. Aces Nation believes' in the saying "Team work, makes the Dream work". With this in mind it is imperative that any projects worked on are given it's utmost attention and an open communication with the client is key, all in the soul effort of achieving the one goal, the client's VISION. "The goal I have for this Company is to be the number one in all services that we provide while infusing Technology with Culture, Music being one of those engines."- Mario Lyte
Aces Nation LLC also collaborates with other company brands, providing commercials and any branding services. Aces Nation LLC has its own independent label, Aces Nation and the publishing company Aces Nation Music Publishing that is affiliated with ASCAP are currently working on their affiliation with BMI. The company is looking forward to partnering with some of the biggest names in the industries, anywhere from other artists, labels, TV networks & stations to automobile companies and agencies.
Aces Nation services are available to all aspiring and experienced professional clients in search of amenities including music & video production, photography, songwriting, app development, video game development, motion graphics, graphic design, web design & development, artist management & development, merchandising and other multimedia desires. It is all available in one place.