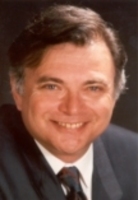 Dipping into the Water: Growth Strategies for Privately Held Companies in the Emerging Post-Recessionary Environment
White Plains, NY (Vocus) May 11, 2010
"Water, water everywhere, but not a drop to drink."
"Dipping into the Water: Growth Strategies for Privately Held Companies in the Emerging Post-Recessionary Environment" is the theme for the Third ACG-NY Annual Manufacturing & Logistics Conference being held at the Westchester Country Club in Rye, N.Y., on Tuesday, June 15, from 11:45 a.m. to 7 p.m.
The Association for Corporate Growth-New York conference, which last year attracted 125 corporate executives and financing specialists from 90 companies from the metropolitan New York region and nationwide, will feature as keynote speaker Charles E. Smith, Ph.D., the CEO of management consulting firm Navigating from the Future, and two panels of experts, one focusing on operations and the other on corporate development.
Confirmed panelists to date include:

William "Biff" Jennings, CFO, Hudson Baylor Corp., a top-ranked independent operator of commercial and municipal recycling facilities with multiple locations in the U.S. Southwest and Northeast;
Richard Vitaro, director, AlixPartners, LLC, a global consulting firm specializing in improving corporate financial and operational performance and executing corporate turnarounds;
Joseph F. Paris Jr., president, XONITEK Corp., a management and technologies consulting firm with a worldwide presence and reputation for excelling in the optimization of business synchronization (moderator);
David Siegel, senior vice president for strategy and corporate development, 1-800-FLOWERS.COM, Inc., the world's leading florist and gift shop .
"Samuel Taylor Coleridge, the poet, was not much of a businessman, but his 'Water, water everywhere, but not a drop to drink' would have got today's investment climate right," said Lee Justo, chairman of ACG in Westchester County and a vice president at Hugh Wood Inc., in announcing the conference. "Capital is tight--the money is there in vast pools, but it is not being spent. So what strategies should companies pursue—and what avoid--to attract it? How can they find the financial resources to grow in today's reviving, uber-competitive marketplace?"
Justo continued, "Which approach holds the greatest potential for realistically re-igniting bottom-line growth in a risk-averse era—a focus on organic growth, from operations, or emphasis on mergers and acquisitions? Which of those two avenues deserves management's time and money? Our speakers will examine these and related issues."
Expected attendees include leading decision makers and professionals actively involved in the growth of business in manufacturing, distribution and logistics industries, including: operations heads, corporate development officers, investment bankers, equity sponsors, venture capitalists, private sector CEO's, attorneys, and accountants.
Attendees over the last two years included Conard Corp., Glastonbury, Conn.; Crescent Electric Supply, East Dubuque, Ill.; Curtis Instruments, Inc., Mt. Kisco, N.Y.; Evans & Paul Unlimited Corp., Plainview, N.Y.; Hitachi Metals America, Purchase, N.Y.; Innes Systems, Larchmont, N.Y.; INTTRA, Parsippany, N.J.; Linear Air, Concord, Mass.; Speedimpex USA, Long Island City, N.Y.; and Stamford Industrial Group, Stamford, Conn.
Financial services firms attending included David N. Deutsch & Co., LLC, New York; Citibank, White Plains, N.Y.; Duff & Phelps, New York; LINX Partners, Scarsdale, N.Y.; Morgan Keegan & Co., Inc., New York; Riker Danzig Scherer Hyland & Perretti, LLC, Morristown, N.J.; Saw Mill Capital, Briarcliff Manor, N.Y.; UPS Capital, Atlanta; SunTrust Equipment Finance & Leasing, Bohemia, N.Y.; Wachovia Capital Finance, Boston; BBl&T Capital Partners, Winston-Salem, N.C.; CIT Leveraged Finance, Chicago; Hammond Kennedy Whitney & Co., Inc., Indianapolis; Kohlberg & Co., Mount Kisco, N.Y.; and Wells Fargo Mezzanine Capital, Minneapolis.
Other events at the day-long conference include private meetings; networking, reception, and wine tasting.
The fees to attend are ACG Member (prepaid) $125.00, (on-site) $195.00; Non-Member (prepaid) $195.00, (on-site) $250.00. For registration, contact Lou Halstead at ACG-NY at 203-292-6400.
ACG-New York (http://www.acgnyc.org) is the premier New York membership organization that facilitates relationship- building and focused education for middle market deal-making professionals in the world's financial market. Each year over 5.000 professionals participate in ACG-NY's 40+ networking events in New York City, Westchester, and Long Island which include educational meetings, breakfasts, monthly luncheons and six large conferences.
Media Contact
Jeff Bogart, Bogart Communications, 212-486-0030
Editor's Note:
Journalists eligible to register as Press will receive a pass from ACG-New York granting them full access to the Conference, including all talks, exhibits, luncheons, and networking events. Please note that to be eligible a person must be working editorial press covering finance or the manufacturing and logistics industries. For additional registration information, contact Jeff Bogart.
# # #