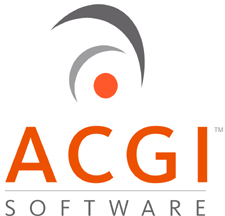 Creating a more efficient organization that can effectively engage and build strong relationships with members from around the world is why Kappa Delta Pi chose Association Anywhere and ACGI
Columbia, Maryland (PRWEB) February 06, 2012
ACGI Software®, the trusted leader in association management software (AMS), today announced Kappa Delta Pi (KDP), an international honor society in education based in Indianapolis, has selected and completed an implementation of Association Anywhere®, the company's Web-based association management system (AMS). Supporting over 45,000 members and 582 chapters, the KDP deployment of Association Anywhere is integrated with the organization's website and Microsoft Dynamics GP financial software, enabling online self-service and centralized data management, improving member service and organizational efficiency.
"Creating a more efficient organization that can effectively engage and build strong relationships with members from around the world is why Kappa Delta Pi chose Association Anywhere and ACGI," said Faye Snodgress, executive director, Kappa Delta Pi. "Beyond providing effective software, the ACGI team has lived up their reputation as smart, professional partners who understand the business of association management and bring tremendous value to our relationship."
KDP's selection of Association Anywhere and ACGI was based on the results of a consultant-led study of association management systems. In addition to the opinion of an industry expert and ACGI's reference clients, the main factors influencing KDP's choice of Association Anywhere included:

Website integration – To boost member service and operating efficiency KDP wanted to deliver more services directly to members, chapter leadership and internal staff through its website. As a native Web application, Association Anywhere has been integrated with a variety of proprietary and open-source Web content management systems (CMS) and hand-coded association websites, giving associations like KDP the flexibility to enable online self-service, e-commerce, event management and other secure, members-only social networking capabilities.
Financial integration – Association Anywhere is effectively integrated with all popular financial software packages, including Microsoft Dynamics GP used by KDP, providing centralized control over all financial operations and transactions. It enables accurate and timely financial reporting, helping to ensure compliance with annual audits, while reducing the cost and effort of financial management.
Event Management – Association Anywhere streamlines all aspects of events management, from event registration and session scheduling to selling sponsorships and managing exhibitors. This helps KDP reduce the time, cost and effort of event operations, while delivering better service to members, sponsors and exhibitors.
Foundation and Donation Management – KDP manages approximately 75 different grants that provide funds for classroom teachers. Association Anywhere enables the collection of online donations and greatly reduces the accounting burden of tracking grants and related donations.
Extensibility – Possessing in-house IT capabilities, KDP wanted to make sure its staff could be empowered to extend the functionality of its AMS as its needs evolved over time. Association Anywhere and ACGI enable extensibility by providing training and a well-documented API clients like KDP can leverage to customize or integrate Association Anywhere.
"Associations like Kappa Delta Pi, with dynamic membership models, e.g., high rates of membership growth or turnover, can benefit tremendously by using Association Anywhere to build stronger member engagement, streamline operations and improve all aspects of financial management," said Kevin Hostutler, president and CEO, ACGI Software. "We're very pleased to be working with Kappa Delta Pi and supporting their mission of sustaining an honored community of diverse educators by promoting excellence and advancing scholarship, leadership and service."
About ACGI Software
ACGI Software, Inc. is the trusted leader in Web-based association management software and best-practice services. Our flagship application, Association Anywhere, integrates with an association's Website and business applications, automating administrative and financial operations, enhancing communication and reducing operating costs. It gives association executives the tools they need to engage members, empower staff and make insightful decisions. Founded in 1996, ACGI is based in Columbia, Maryland. For more information, please visit http://www.acgisoftware.com.
# # #