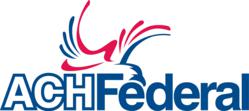 We want our bank partners to rest assured that we have their backs.
Chattanooga, TN (PRWEB) April 17, 2013
ACH Federal, an automatic clearing house and merchant services provider that partners with financial institutions to grow their cashless payments business, has achieved the Service Organization Controls 3 (SOC3) Certification for maintaining effective controls during the period July 1, 2012, through December 31, 2012. This endorsement designates the company as a leader in security, availability, processing integrity, confidentiality, and privacy within the service organization industry.
"ACH Federal is committed to providing the highest standards of risk management and compliance in the industry. We want our bank partners to rest assured that we have their backs," said Kurt Schusterman, President of ACH Federal. "This SOC3 certification is a terrific testimony to the disciplined rigor we apply to ensure privacy, security, and confidentiality and our continued responsibility to transparency and best business practices."
SOC3 compliance signifies the company has completed both SOC1 and SOC2 certification through independent audit, and has then compiled a detailed, public-facing report of the audits' findings. The American Institute of Certified Public Accountants (AICPA) and the Canadian Institute of Chartered Accountants (CICA) administer SOC1 and SOC2 certifications. SOC3 accreditation requires the compilation of a public report of previous audit data.
Overall, SOC compliance includes a comprehensive set of requirements and Trust Services Principles developed by the AICPA and CICA. These principles focus on organizational structure, physical and electronic security, operational availability, accurate and timely processing, the protection of confidential information, and privacy for customers' personal data.
To read the SOC3 Trust Services Report for ACH Federal, please visit their website at ACHFederal.com/compliance and click "SOC3 Report."
About ACH Federal
ACH Federal is a leading financial services company that partners with community banks to grow their cashless payments business. As a Tier 1 ACH third party sender, ACH Federal offers best-in-class compliance and risk management disciplines certified with SOC3. ACH Federal is a social purpose business that embraces the triple bottom line of people, planet, and profit. For more information, visit http://achfederal.com.